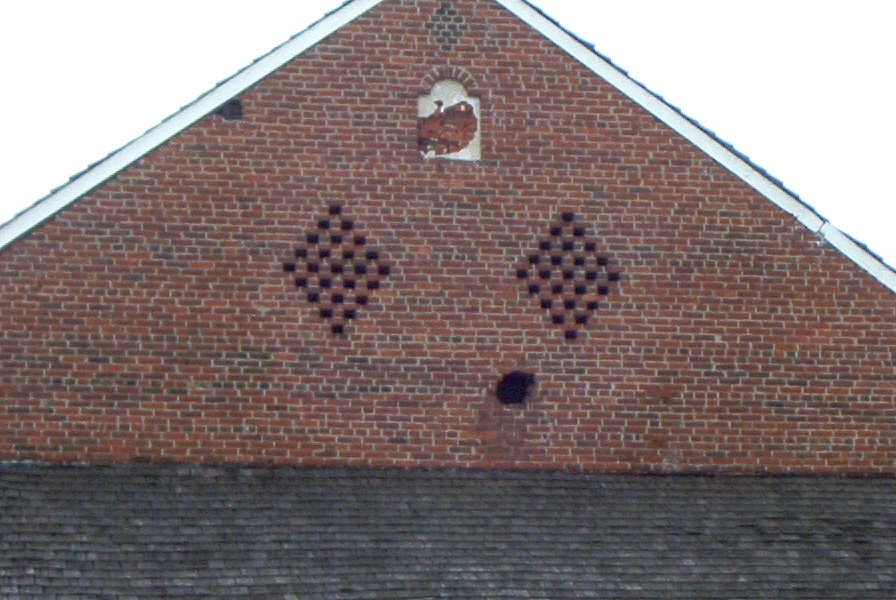 In recognition of the approaching 150th anniversary of the Battle of Gettysburg, PAMatters is sharing daily observations of noted historian  Mark Nesbitt, who brings you the personal stories of the boys and men who were marching into history in the summer of 1863…
Visit Mark's blog at http://markvnesbitt.wordpress.com/ for more Gettysburg stories…

June 26: Don't call it The Gettysburg Campaign.
Franklin Horner and his fellow Union soldiers begin their march to join the rest of the Federal army at 5:30 a.m. this Friday. They marched through Dranesville, VA, passed the Union Army's Sixth Corps, and camped at 4:00 p.m. He wrote that the men were getting too tired to march much more. It rained a little this night, and they get orders to be ready to march at 5 the next morning.
Thomas Ware talks about the rainy morning he experiences. Being to the west of Horner, it's probably the same shower that dampened him that evening. Once again, Ware records in detail his march route and the towns he passed through. After the first four miles, they ford the Potomac River (only a little over knee deep). They also cross the Chesapeake & Ohio Canal, which parallels the Potomac. It was still raining, so the boys were issued "a dram…Several of the boys got quite drunk & we had a jolly set." Several more miles brought them to the Maryland and Pennsylvania line. After 16 miles of marching, they encamped, found that it was cherry season in Pennsylvania, supplied themselves and were "…living finely."
I found it interesting that the Confederate troops were issued a "dram" of whiskey, apparently to warm them up after marching in the rain and wading the Potomac. Thought to be a stimulant during the Civil War, according to Ware it made a few of the men "jolly," and a few more belligerent, mentioning that a few fights broke out along the march.
For Thomas Ware, this is a momentous day: He has been in three states, is probably farther north than he has ever been in his life, and officially becomes an invader of a northern state.
Like a giant ship passing by, the Confederate Army of Northern Virginia begins drawing Union troops toward it. Horner and his comrades, after digging entrenchments outside of Washington, now must call on a new set of muscles to catch up with Lee's invaders. His route takes Horner from Ball's Crossroads toward Leesburg (modern route 7). They march beyond Leesburg and, too tired to go any farther after fifteen miles, encamp outside of town.
The Chesapeake & Ohio (C & O) Canal was created in the early 1800s to open commerce to the west from Washington and the east along its 184.5-mile length. But shortly after its completion, the railroads began their expansion westward. Where the Canal could transport cargo and passengers at the speed of a mule towing a barge, the railroads could do the same at an astounding thirty or forty miles per hour. The Canal eventually fell into financial ruin, but the towpath continued to be used by the military as a road. Today it is a wonderful recreational area for hikers and bikers along the scenic Potomac.
By now Confederate troops were fanning out toward Harrisburg, the capital of Pennsylvania, and York, PA, on the road to Philadelphia. In fact, this very day, Confederate general Jubal Early's men pass through one of the number of small Pennsylvania towns they will capture during the invasion. As in every other town, they request supplies: 60 barrels of flour, 7,000 pounds of bacon, 1,200 pounds of sugar, 600 pounds of coffee, 1,000 pounds of salt, 40 bushels of onions, 1,000 pairs of shoes and 500 hats. The mayor of the town is worried and writes to Early, "The quantities required are far beyond that in our possession." Early's men take what they can and move on, never realizing that they will be returning in less than a week, albeit under more difficult circumstances, to the town of Gettysburg.
At this point, the Confederate movement into the north has no name, since no one knows where—or if—it will end. Their goals are to draw the northern hosts out of the south for a growing season and bring relief to the farmers there. Perhaps this invasion will garner worldwide recognition to their cause of independence and give more credence to the arguments of the Peace Party in the north. Most of all, the Confederate leaders wish to force the north into some sort of negotiations toward the Confederacy's independence. Nowhere do you see this invasion called "The Gettysburg Campaign" because there is no reason to connect Gettysburg to it. One day hundreds of books and millions of words will be written about it, but for Horner and Ware, it draws but a few lines in their diaries.
https://www.pamatters.com/wp-content/uploads/2013/06/gettysburg8-barn.jpg
600
896
Brad Christman
http://www.pamatters.com/wp-content/uploads/2014/10/logo.png
Brad Christman
2013-06-27 03:49:55
2013-06-27 03:49:55
BLOG SERIES: The Gettysburg Campaign - June 26, 1863