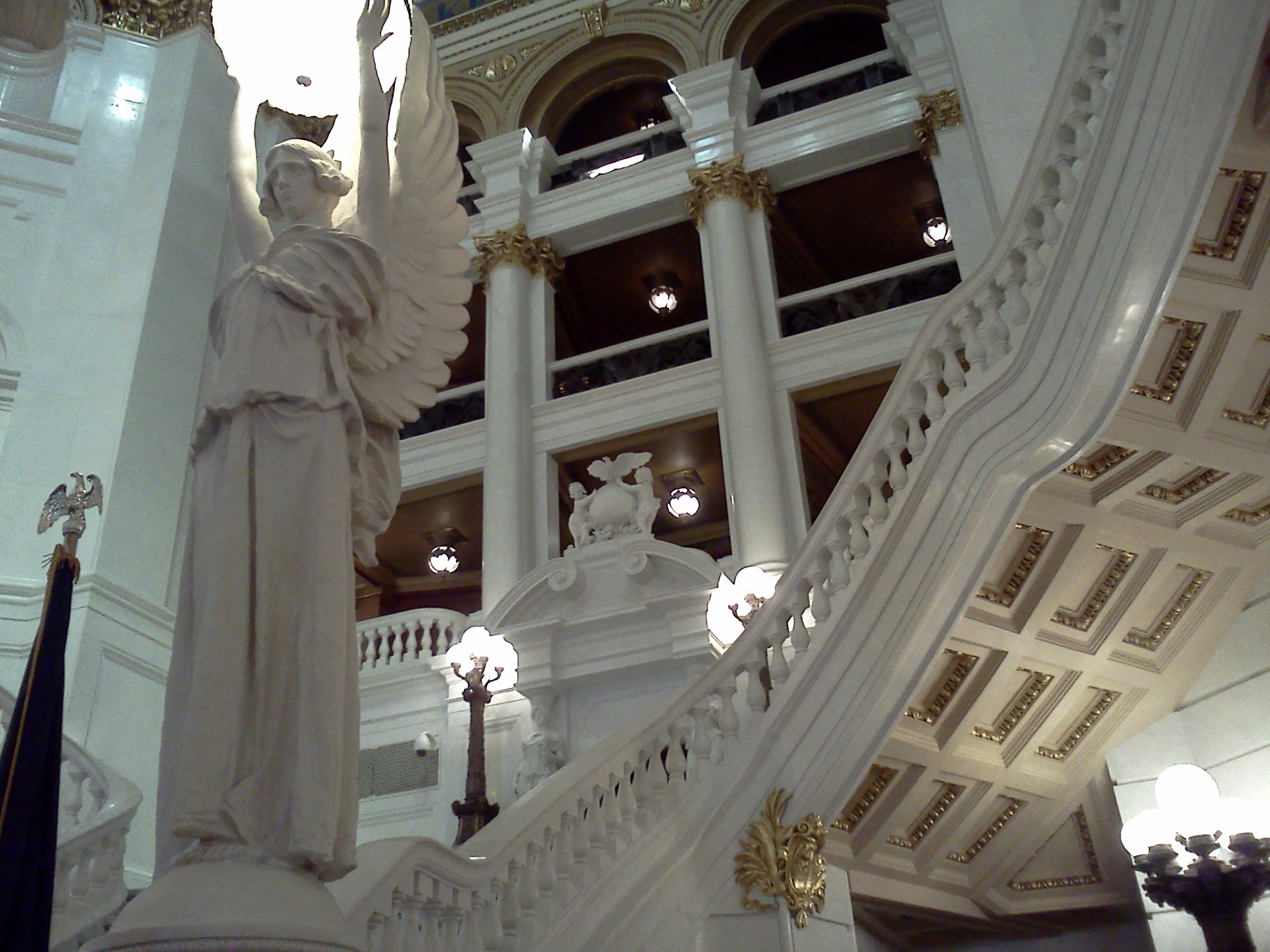 State-related universities saw near 20% cuts in state support last year.  The governor imposed a 5% budget "freeze" mid-year, and Penn State, Pitt and Temple face proposed 30% cuts next fiscal year.  "In certain respects, what we're seeing is the dismantling of a long, long commitment by the Commonwealth of Pennsylvania to public higher education," University of Pittsburgh Chancellor Mark Nordenberg told the House Appropriations Committee on Wednesday.  Nordenberg went on to say the cumulative cuts appear to be pushing the state-related into private institutions.
When asked what the proposed cuts would mean, if they were entirely addressed through tuition hikes, Penn State President Rodney Erickson told the panel that it would be a 9.37% tuition increase.  "But I can assure you that we will not do that," he added. 
At Temple, President Ann Weaver Hart says the hypothetical tuition hike would be in the $4,000 dollar range.  At Pitt, Chancellor Nordenberg said in-state students would be paying $3,000 dollars more if the cuts were absorbed entirely through tuition increases.  But the leaders of all three universities stressed that they continue to look to cut costs, and they would keep tuition hikes as low as possible. 
"The unemployment rate among college graduates is less than half the unemployment rate among high school graduates," Temple President Ann Weaver Hart said as she implored state lawmakers to reconsider another round of deep budget cuts. 
Pennsylvania's fourth state-related university, Lincoln, receives just a fraction of the state support as the larger universities do.  Lincoln's "general support" line item would be level-funded at $11.1-million dollars in the governor's spending plan.
https://www.pamatters.com/wp-content/uploads/2011/08/CapitolRotunda7.jpg
1536
2048
PAMatters
http://www.pamatters.com/wp-content/uploads/2014/10/logo.png
PAMatters
2012-02-22 11:49:32
2012-02-22 11:49:32
State-Related Universities Plead Their Budget Cases