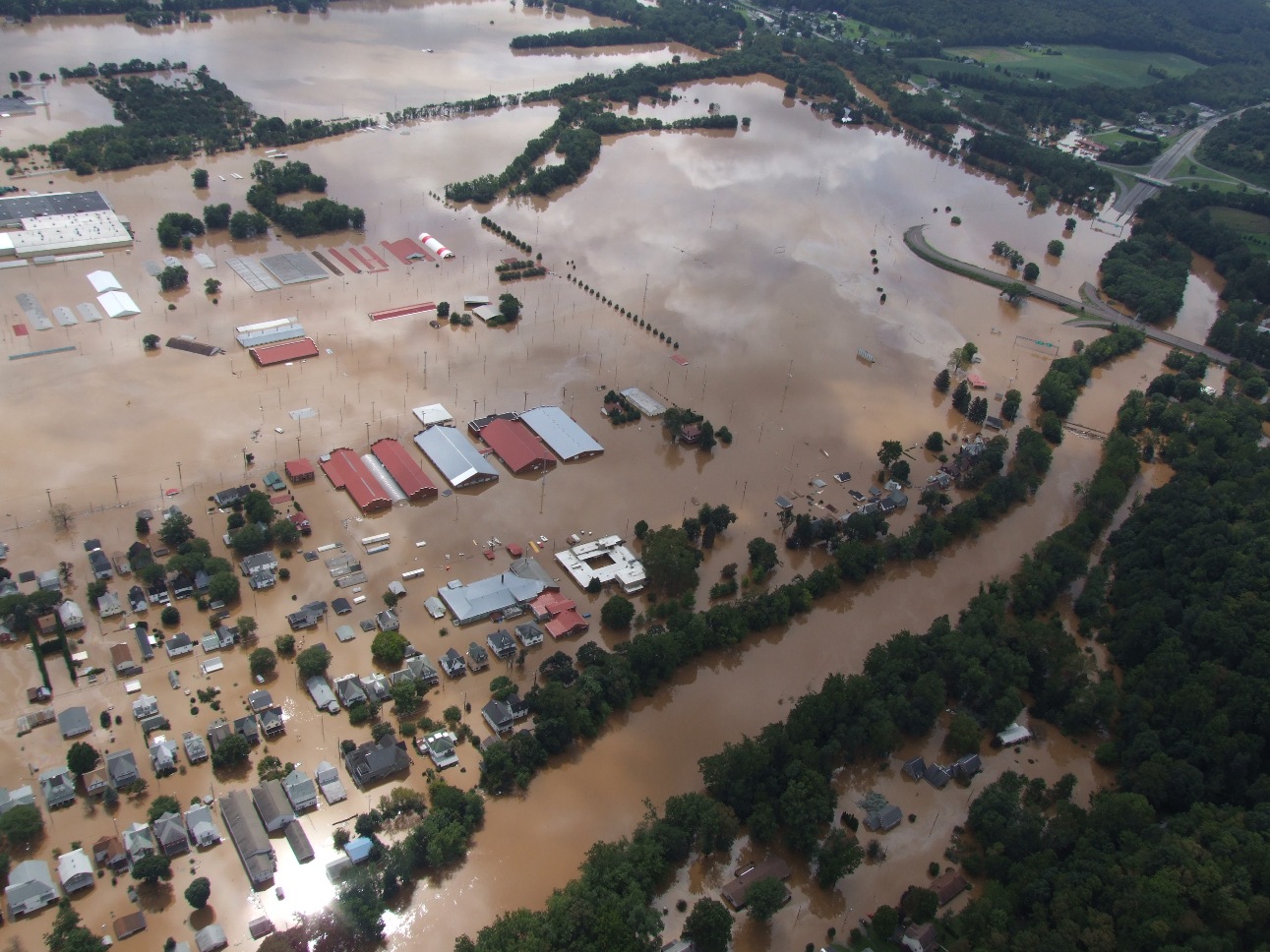 2011 was a record year for weather disasters and Pennsylvania did not go untouched.  A new report from PennEnvironment says more than 9 out of 10 Pennsylvanians live in counties affected by federally-declared weather disasters since 2006, from flooding to winter storms. It points some of the blame at global warming.
David Masur, Director of PennEnvironment, says global warming is projected to bring more frequent, heavy downpours and snowfalls.  He says heat waves and unusually hot seasons will likely become more common and hurricanes may become more intense and bring greater amounts of rainfall.
Masur says the extreme weather has caused problems for the state's economy and its public safety.
 The report says now is the time to do more to reduce greenhouse gas emissions from power plants, cars and trucks. Masur says the Obama administration is in the process of developing new standards for cars and light trucks and is beginning to move ahead on new standards for coal fired power plants.  
Masur also supports three measures before the state legislature, a green buildings bill that has passed the house and is awaiting state senate action, and bills to promote wind energy and further solar energy.
https://www.pamatters.com/wp-content/uploads/2011/09/9135_Bloomsburg_051.jpg
968
1291
PAMatters
http://www.pamatters.com/wp-content/uploads/2014/10/logo.png
PAMatters
2012-02-21 18:06:43
2012-02-21 18:06:43
Pennsylvania Environmental Group links Weather Disasters to Global Warming