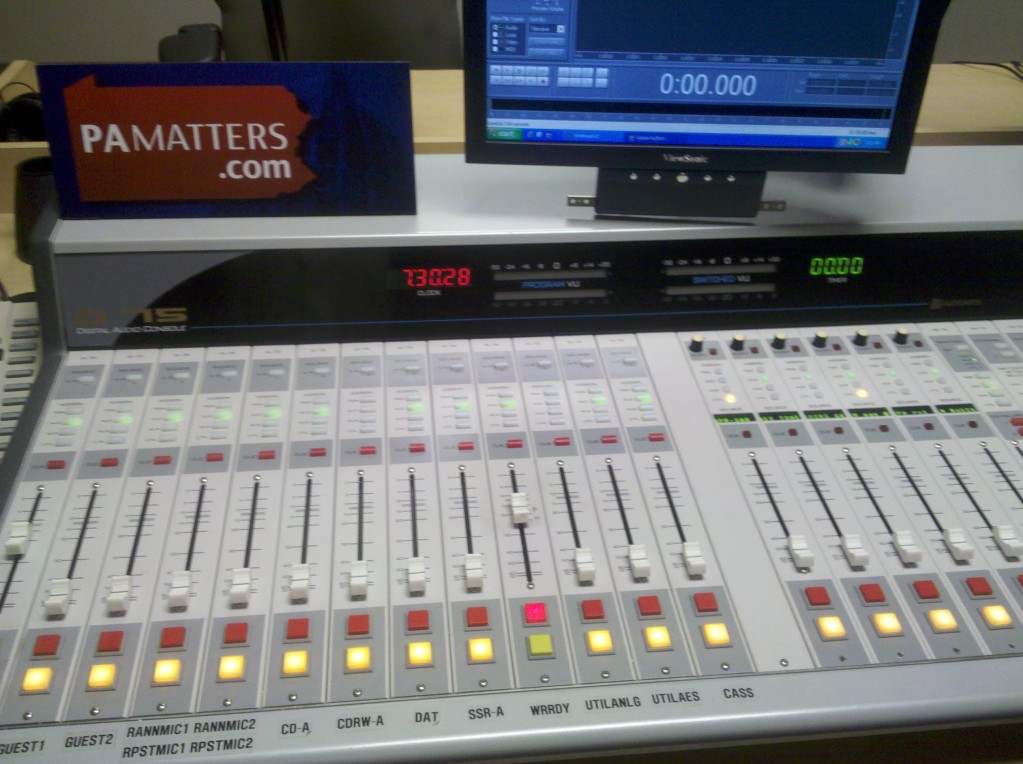 Making perhaps his most extensive comments on the record to date, Governor Tom Corbett today addressed numerous issues involving the perception that he in any way delayed the Jerry Sandusky investigation for political reasons.
Sandusky is currently awaiting sentencing after being convicted on 45 counts of the sexual abuse of young boys. The former Penn State football defensive coordinator's fall from grace has dominated the headlines for 10 months, including speculation that Tom Corbett's run for governor in 2010 (while he was Attorney General) tempted him to delay the investigation until after the election.
Appearing on Radio PA's Ask the Governor program, Corbett answered direct questions about the perceived controversy and the timeline of events, including his two stints as Attorney General of Pennsylvania (1995-97 and 2005-2011). The governor flatly denied allowing politics of any kind to interfere with his office's prosecution of Sandusky, calling the notion "insulting." The governor states that it took time to build the case, which started in 2008 and continued with the announcement of charges in November of 2011, but he says there were no politically-motivated delays during that process. Corbett says there were concerns about the first case of alleged abuse. "We believed that we did not have a case that we could get a conviction on," referring to the first report to hit his desk. "And what we did is we kept digging and digging and digging."
Upon taking the office of governor, Corbett handed the case off to newly-appointed Attorney General Linda Kelly, who would eventually announce the charges involving at least 10 victims last November.
Corbett says he was not given any indication of Sandusky's illicit activities either during his first stint as AG, or when he took office again in 2005. Some have blamed the governor for the lack of a prosecution associated with two now-well known incidents involving Sandusky in 1998 and 2001, a time period when Tom Corbett was in private practice and not holding public office. Corbett addressed two such listener emails during his Ask the Governor appearance.
The governor bristles at the notion that he would have allowed children to be at risk over politics, pointing to his record as a prosecutor. "Nobody has, in my knowledge in state government, done more to protect the children of Pennsylvania in the last 20 years than I have," Corbett said. The governor points to his successful online predators unit, a program that has served as a model for other states attempting to crack down on internet predators. The effort has resulted in hundreds of arrests and continues to this day.
Video clips of the governor's comments will be available on PAMatters.com.
Jerry Sandusky is scheduled to be sentenced next month in Centre County.
https://www.pamatters.com/wp-content/uploads/2012/08/studio2.jpg
764
1023
Brad Christman
http://www.pamatters.com/wp-content/uploads/2014/10/logo.png
Brad Christman
2012-08-07 10:52:58
2012-08-07 10:52:58
Governor Tom Corbett Addresses Public Perceptions in the Sandusky Case