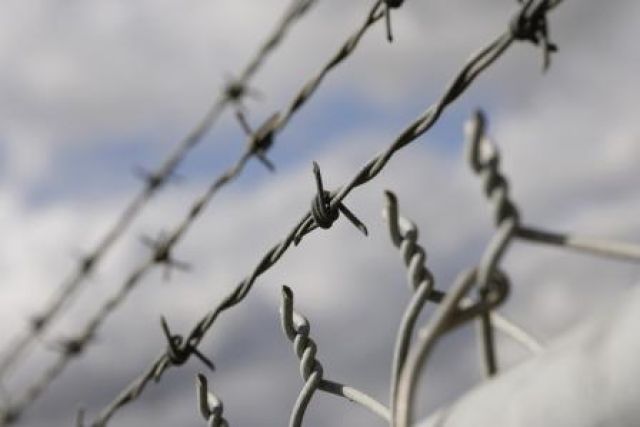 Pennsylvania's prison population increased by 40% between 2000 and 2011, driving General Fund spending up by 76% over that same time.  State prisons currently house more than 51,000 inmates, and nearly 45% of those released will be back behind bars within three years.
These were just a few of the trends confronted by the "Justice Reinvestment Working Group," which got all of the stakeholders together to discuss ways to create a more efficient and effective prison system. State Corrections Secretary John Wetzel is optimistic their recommendations will not only drive down the prison population, but reduce crime too.
"At six months out we should start seeing some progress in the numbers; 18-months out we should be seeing some strong population reduction, and improved outcomes." says Wetzel.  "More people in to programming, shorter waiting lists, people being processed faster and people being successful when they get out."
The reforms included in the bill will, in part, keep low-level offenders and technical parole violators out of state prisons.  It will also help officials to better match offenders' needs with the appropriate treatment programs.
Pennsylvania is the 16th state to take the Justice Reinvestment Approach.  "It's been a real range of states – large & small, red & blue – that have gone through this process," explains Marc Pelka, senior policy analyst with the Council of State Governments Justice Center.
The savings could amount to $350-million dollars over the next five years, and some of that money will be earmarked for reinvestment in programs that prevent crime.
SB 100 has already received unanimous support in the General Assembly and now awaits Governor Tom Corbett's signature.  The reinvestment language is pending in separate legislation.
You can hear our entire interview with Corrections Secretary John Wetzel on this weekend's Roundtable program.
https://www.pamatters.com/wp-content/uploads/2011/05/prison.jpg
427
640
PAMatters
http://www.pamatters.com/wp-content/uploads/2014/10/logo.png
PAMatters
2012-06-28 09:09:08
2012-06-28 09:09:08
Corrections Secretary Optimistic About Prison Reforms