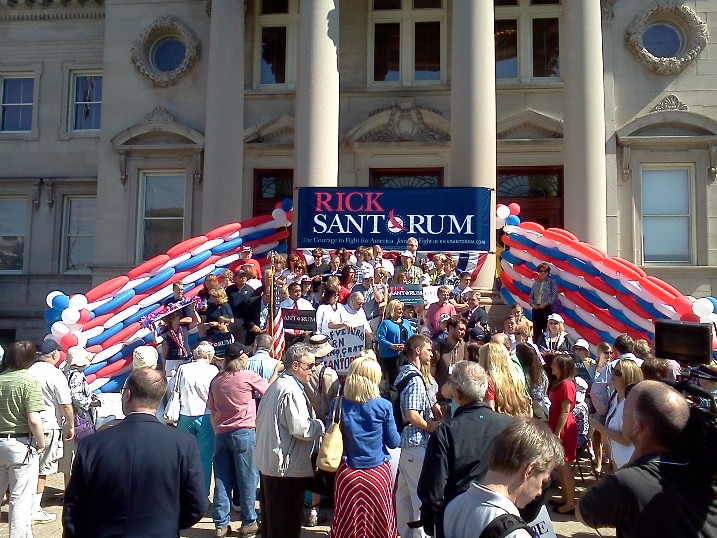 The roller coaster ride that is the 2012 Republican presidential primary season continued Tuesday with votes in Arizona and Michigan. The Michigan primary was of particular interest as it is Mitt Romney's home state, where his father served as governor.
    On Tuesday, Romney got exactly what he needed: a double victory over the surging Rick Santorum. Romney topped Santorum by about 3 points in Michigan and defeated him soundly in Arizona. Newt Gingrich and Ron Paul were distant also-rans in each contest. Santorum's campaign had stumbled a bit in recent weeks over the contraception issue and his campign tactics in Michigan, which Romney called "a new low." Santorum funded robo-calls to democrats, urging them to switch parties to vote against Romney. Michigan's primary is open to all voters, meaning a voter can request either party's ballot in a primary election.
    Santorum vows to continue his campaign. Next up, the Washington state caucuses on March 3rd and then Super Tuesday on March 6th. That's when voters in Alaska, Georgia, Idaho, Massachusetts, North Dakota, Ohio, Oklahoma, Tennessee, Vermont, Virginia and Wyoming go to the polls.
https://www.pamatters.com/wp-content/uploads/2012/02/santorum-event1.jpg
538
717
Brad Christman
http://www.pamatters.com/wp-content/uploads/2014/10/logo.png
Brad Christman
2012-02-29 06:22:47
2012-02-29 06:22:47
Santorum Falls Short in Arizona & Michigan