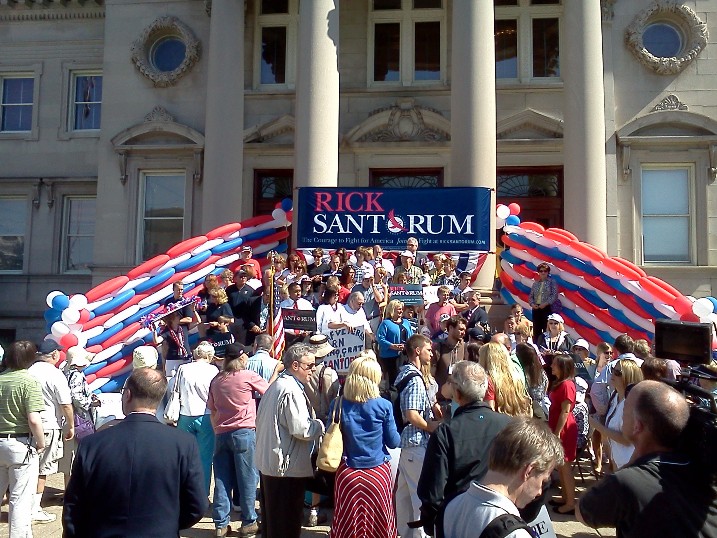 He's been running for months, visiting early primary and caucus states like Iowa, New Hampshire and South Carolina, but today former Pennsylvania U.S. Senator Rick Santorum makes it official: he is a candidate for President of the United States.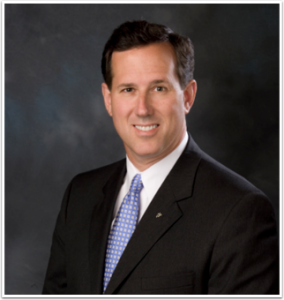 Santorum has chosen to make his announcement on the steps of the Somerset County Courthouse. The former Congressman and two-term U.S. Senator from western Pennsylvania also has a residence in Virginia. Santorum was defeated for re-election to a 3rd term in the Senate by Bob Casey, Jr. in 2006 and has since spent time on the lecture circuit and setting up his exploratory committee. He may not have the name recognition of some other declared GOP hopefuls and prospective candidates, but Santorum has demonstrated that he has some support in the Republican base.
    Santorum's years in the Senate are perhaps best marked by his fight against the procedure opponents dubbed "partial birth abortion." He led the fight to pass legislation against the procedure and stood with then-President George W. Bush when the ban was signed into law in 2003.
    Santorum has been married to wife Karen for 21 years and they have 7 children.
https://www.pamatters.com/wp-content/uploads/2011/06/santorum-event1.jpg
538
717
Brad Christman
http://www.pamatters.com/wp-content/uploads/2014/10/logo.png
Brad Christman
2011-06-06 08:21:28
2011-06-06 09:54:05
Rick Santorum to Announce for President Today