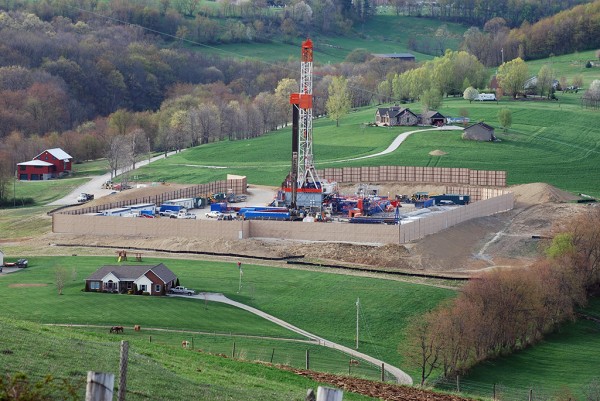 The state Public Utility Commission plays an important role in the new natural gas impact fee law.   Chairman Robert Powelson told the house appropriations committee the commission is ideally positioned to take on these new responsibilities outline in Act 13.
It's up to counties to decide whether to impose the fee, but the PUC will oversee collection and distribution of it, and weigh in on whether local drilling ordinances are reasonable. Powelson says they put together an internal team to look at implementation before the bill even passed.
Powelson says the implementation team already has a draft work plan. Last week, the PUC issued a secretarial letter to all of the affected parties.  In the coming weeks, the commission will issue a tentative implementation order addressing some of the procedures related to their new duties under the act.
The commission has posted several new positions related to the act; two attorneys, two new budget analysts and one MIS developer.
There is a 60 day window for counties to decide whether to impose the fee. Municipalities in counties that do not assess the fee have 60 days after that period to petition to have the fee imposed. On September 1st, the natural gas producers will report their well information and the commission will provide an assessment vehicle on the spud fee.   Spud refers to the point at which drilling of a natural gas well actually begins.
Powelson says December 1st is the date checks need to go out to counties and municipalities and that deadline is very important to the commission.  They are looking at outsourcing the collection and distribution of the fee initially.
https://www.pamatters.com/wp-content/uploads/2011/05/marcellus_shale.jpg
401
600
PAMatters
http://www.pamatters.com/wp-content/uploads/2014/10/logo.png
PAMatters
2012-02-28 16:34:06
2012-02-28 16:34:06
PUC Ready to Implement its Responsibilities Under Act 13- The Impact fee Law