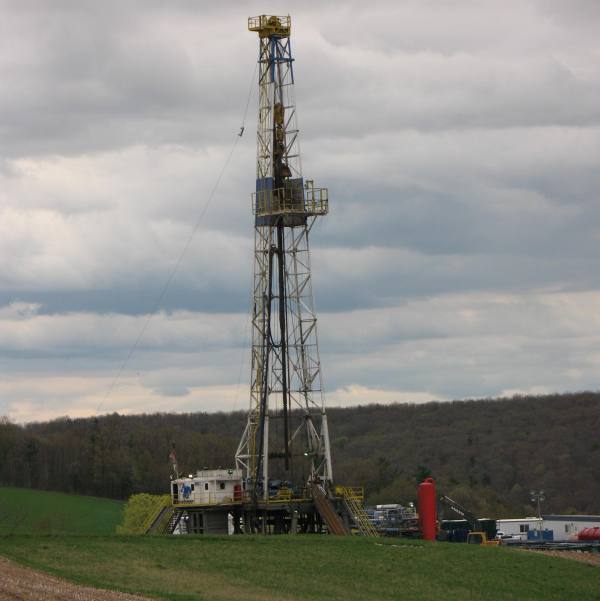 Most well drillers in the Marcellus Shale region have met the September 1st deadline for Pennsylvania's new natural gas impact fee. The Pennsylvania Public Utility Commission has collected almost 198 million dollars from drillers, and estimates the final number will be closer to 206 million when remaining fees have been paid.
PUC Spokeswoman Jennifer Kocher says about 4% of drillers have not paid.  Most are smaller operations and some are disputing whether their production levels meet the threshold for the fee.  The final resolution of those disputes could affect the final amount collected.
The PUC hopes some drillers who have not paid may not have been fully aware of the deadlines for the new fee.  The commission is in the process of reminding them that the fee is due.
The legislature had projected 180 million in the first year of the fee.  60% of the money will be split among counties and municipalities hosting gas wells; the rest will be divided among state agencies that deal with drilling impacts.
Of the nearly 45-hundred wells that were affected by the impact fee, about 419 were vertical  and the rest horizontally drilled and subject to a higher fee.
https://www.pamatters.com/wp-content/uploads/2011/05/marcellusshale_29web.jpg
601
600
PAMatters
http://www.pamatters.com/wp-content/uploads/2014/10/logo.png
PAMatters
2012-09-11 16:48:49
2012-09-11 16:48:49
Impact Fee Raises More than First Estimated