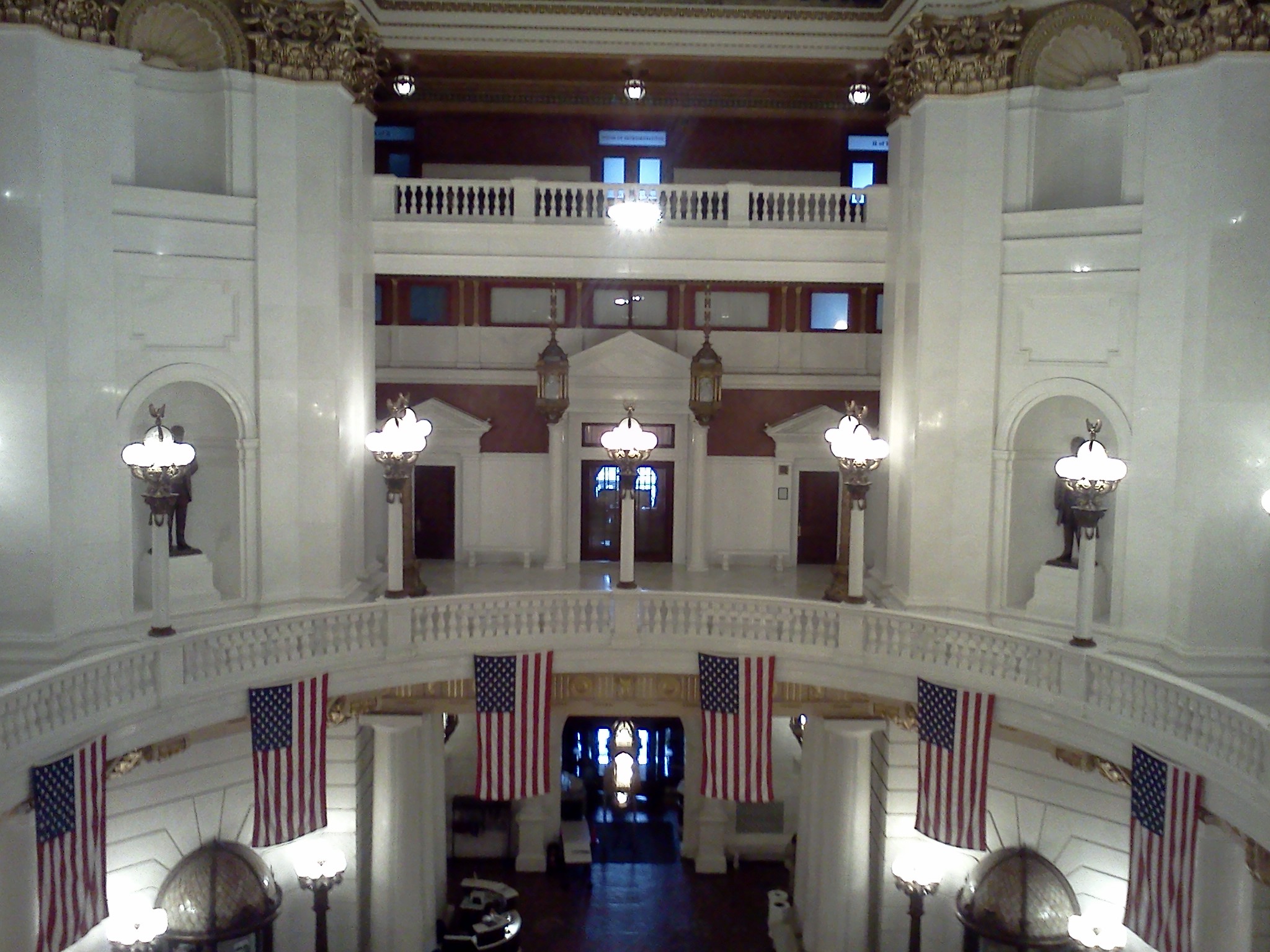 Even after years of debate, opinions are mixed on the so-called compromise bill that emerged from a conference committee this week.  The Senate voted 31 – 19 on Tuesday, and the House followed suit with a 101 – 90 vote on Wednesday. 
The legislation will allow counties to authorize a per-well impact fee (between $40,000 – $60,000 in year one) that will generate needed revenue, according to County Commissioners Association of Pennsylvania government relations manager Lisa Schaefer.  "We've been talking for quite some time about the broad nature of the impacts that are facing our local communities from Marcellus Shale Drilling," Schaefer tells us.  "Without a direct revenue stream coming back to help offset that, the impact's been falling back on our local taxpayers." 
The most obvious local impact from Marcellus Shale is the wear and tear on roads and bridges, but the behind-the-scenes effects include greater demand for county services.  60% of an imposed impact fee would stay local; the other 40% would be used for a variety of statewide environmental programs, like hazardous site cleanup or flood control. 
Should a county decide not to impose a fee, its municipalities would still have the chance to band together and force their hand under the law. 
The bill would also impose stricter new drilling standards and environmental safeguards, but PennFuture President & CEO Jan Jarrett says there are too many waivers and exceptions.  "What we need in Pennsylvania are world class drilling standards, and these regulations that are contained in HB 1950 are woefully short of that goal," Jarrett explained in a telephone interview. 
The issue of local zoning was hotly debated on the House floor, as critics balked at standardized rules that would require local governments to allow drilling in all zones – including residential.  But State Rep. Garth Everett argued that you're not going to see a well pad in the middle of a neighborhood.  "All that we're requiring in this legislation is that this industry be regulating just like any other industry with respect to zoning."    He says it's an industrial use that will be zoned like an industrial use. 
Governor Tom Corbett released a statement Wednesday afternoon that said he looks forward to signing the measure into law.  "This legislation reaffirms our strong commitment to safe and responsible natural has development here in Pennsylvania."  He says it contains 24 of the legislative recommendations made by his Marcellus Shale Advisory Commission.
https://www.pamatters.com/wp-content/uploads/2011/09/CapitolRotunda8.jpg
1536
2048
PAMatters
http://www.pamatters.com/wp-content/uploads/2014/10/logo.png
PAMatters
2012-02-08 17:42:02
2012-02-08 17:48:10
Final Marcellus Shale Legislation Headed to Gov's Desk