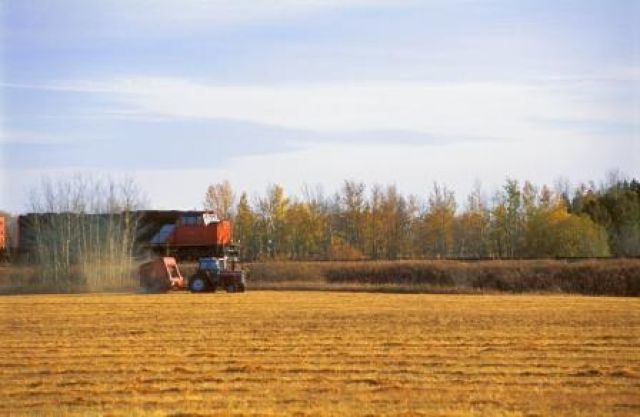 Flooding from Tropical Storm Lee dealt another blow to farmers, following an already difficult summer.   It will take awhile to get a full picture of the damage in areas hit by flooding.  Mark O'Neill of the Pennsylvania Farm Bureau says some farmers still can't get to all of their fields.  He says conservative estimates put the losses at tens of millions of dollars, but it may take weeks or more to get a complete tally.
 O'Neill   says farmers need to document their damage, including taking photos when possible, and contact their local farm service agency to report their losses as soon as possible. He says that way the farm service agency can try to get further assistance for farmers. He says crop insurance will help, but won't cover all of the loss.  
O'Neill says it's already been a tough summer.  Hurricane Irene knocked down some corn crops and dropped fruits in orchards.  Excessive rain has hit vegetable crops.   He says tomatoes can crack on the vine from too much moisture. There's also the potential for rot and mold with the additional rain from Lee, affecting anything from cucumbers to pumpkins.  A rainy spring delayed the planting of some crops.
There was a bit of good news.  In northeastern Pennsylvania, flood waters blocked numerous roads.  As a result, some dairy farmers could not transport their milk to processors.  Some had to dump the milk.  But O'Neill says they're getting word some of those farmers will be paid as if they delivered that milk.
Meanwhile, the National Oceanic and Atmospheric Administration says 2011 is the worst year for weather disasters resulting in losses of one billion dollars or more.  Hurricane Irene put the total at 10, topping the 9 incidents in 2008.  Officials do not believe at this time that damage from Lee will reach that mark, but those totals are still being tallied. The year has been marked by record floods, tornadoes and drought.
https://www.pamatters.com/wp-content/uploads/2011/05/farming.jpg
417
640
PAMatters
http://www.pamatters.com/wp-content/uploads/2014/10/logo.png
PAMatters
2011-09-15 15:14:05
2011-09-15 15:14:05
Farmers Still Assessing Damage From Lee