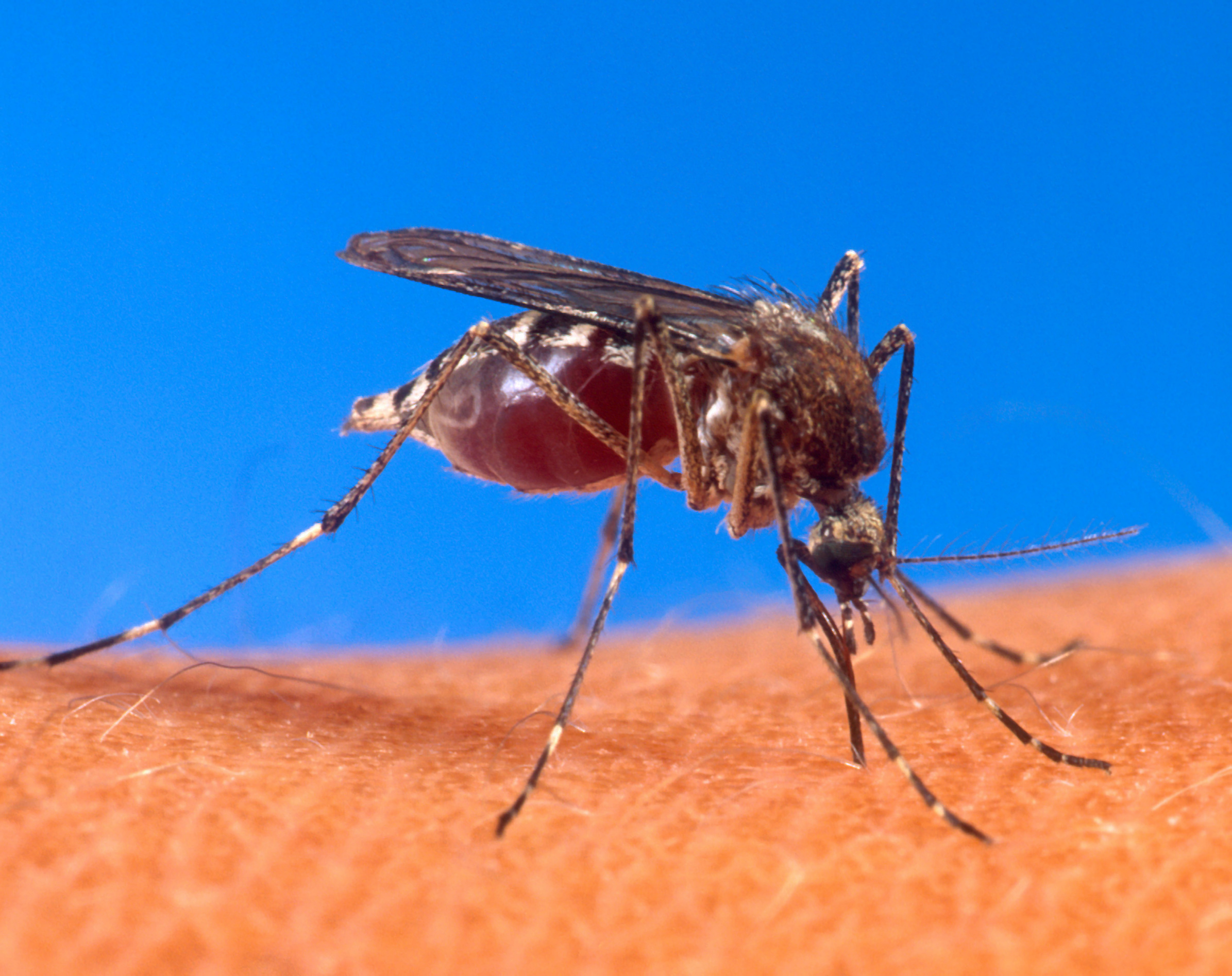 If you've been swatting more mosquitoes lately, you can lay some of the blame on Hurricane Irene and Tropical Storm Lee.   The back to back storms left a lot of standing water, where mosquitoes are likely to breed.
 Kevin Sunday, spokesman for the state Department of Environmental Protection, says they started noticing more mosquitoes showing up in some of the traps in the north central and south central parts of the state. In one trap, which usually caught 25 mosquitoes, was capturing in the hundreds, and in some occasions in the thousands of mosquitoes.  
Sunday says they were seeing about 25% more of the mosquitoes that carry the West Nile Virus before the storms, since the flooding there's been another increase of about 10%.
DEP has been doing extra control operations across the state to bring the mosquito population down. That effort will continue for another month. PEMA and the state Department of Health had asked DEP to collaborate and do additional sprayings.
Sunday says people can help by eliminating as much of the standing water around their properties as possible. He says wheelbarrows, jammed gutters and even overturned Frisbees can collect enough water for mosquitoes to breed.
Sunday adds that people should also take steps to keep mosquitoes out of their homes, checking to make sure screens are intact. He says wear long sleeves and use insect repellant when you have to work outdoors in the evening when mosquitoes are out.
https://www.pamatters.com/wp-content/uploads/2011/08/Mosquito2.jpg
1895
2391
PAMatters
http://www.pamatters.com/wp-content/uploads/2014/10/logo.png
PAMatters
2011-09-29 13:03:46
2011-09-29 13:03:46
Heavy Rains Boost Mosquito Population