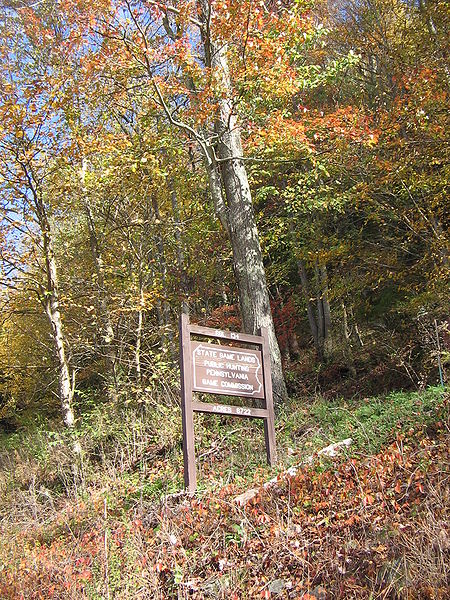 The Pennsylvania Farm Bureau is reaffirming its opposition to Sunday hunting, following a resolution adopted by state game officials on Tuesday.   
 The Pennsylvania Board of Game Commissioners adopted a resolution to support Sunday hunting, by a 4 to 3 vote with one commissioner abstaining.  The resolution urges the General Assembly to repeal the ban, citing consistent declines in hunting participation by resident and nonresident hunters over the past several decades.  The resolution says Sunday hunting is an effective means of recruiting new hunters and is expected to generate a substantial increase in out-of-state license sales. Game Commission staff will present the resolution to the House Game and Fisheries Committee, which has been holding public hearings on the issue.
Pennsylvania Farm Bureau spokesman Mark O'Neill says farmers are overwhelmingly opposed to any expansion of Sunday hunting.  The reasons include basic property rights, wanting a day of quiet on their farms, and religious reasons.
O'Neill says farmers and other private land owners own about 80% of the huntable land in Pennsylvania. They feel strongly that their opinions should be taken very seriously.
O'Neill says farmers are also concerned that the legislature could leave a final decision up to the Board of Game Commissioners. He says there has been legislation in the past that would have done that, and they expect legislation to be proposed  later this year.  He says that's also something the Farm Bureau strongly opposes.
O'Neill adds that farmers are not the only ones who want a day of rest from hunting.  He says hikers, bikers, horseback riders and others take advantage of  Sundays.
https://www.pamatters.com/wp-content/uploads/2011/06/450px-Pennsylvania_State_Game_Lands_134_Sign.jpg
600
450
PAMatters
http://www.pamatters.com/wp-content/uploads/2014/10/logo.png
PAMatters
2011-06-29 12:12:20
2011-06-29 12:12:20
Farm Bureau Firm in Opposition to Sunday Hunting