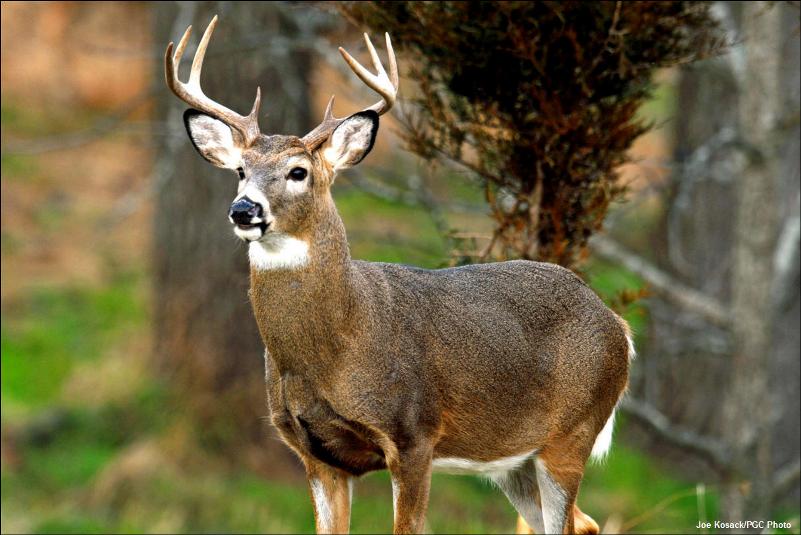 Representatives from the Pennsylvania Game Commission and the state Department of Agriculture will be on hand for a public meeting Wednesday evening at Bermudian Springs High School in Adams County. The subject will be the recent positive test for Chronic Wasting Disease in a captive deer on an Adams County farm.
This is the first case of CWD confirmed in Pennsylvania, and officials say there is no evidence that it has spread to the wild deer population. Still, this meeting will provide valuable information to hunters regarding quarantines and other steps being taken to monitor the deer population in and around the affected areas. Three farms are under the current Department of Agriculture quarantine order. All three locations were known to have been in contact with the one deer that has tested positive in Adams County. The other two farms are located in York and Lycoming counties.
CWD is not a threat to human health, according to the Centers for Disease Control, but Game Commission officials urge that it's never a good idea to eat the meat from a sickly-looking animal. Additionally, officials are asking hunters not to shoot a deer that appears sick, but rather to report the location to the Game Commission as quickly as possible so that the animal can be found alive. The Commission says that aids in testing the animal for diseases like CWD.
The public meeting is being held Wednesday evening at 7:00pm at Bermudian Springs High School, 7335 Carlisle Pike in York Springs.
https://www.pamatters.com/wp-content/uploads/2012/10/deer-buck1.jpg
535
801
Brad Christman
http://www.pamatters.com/wp-content/uploads/2014/10/logo.png
Brad Christman
2012-10-16 10:23:00
2012-10-16 10:23:00
CWD Public Meeting to Be Held Wednesday Night