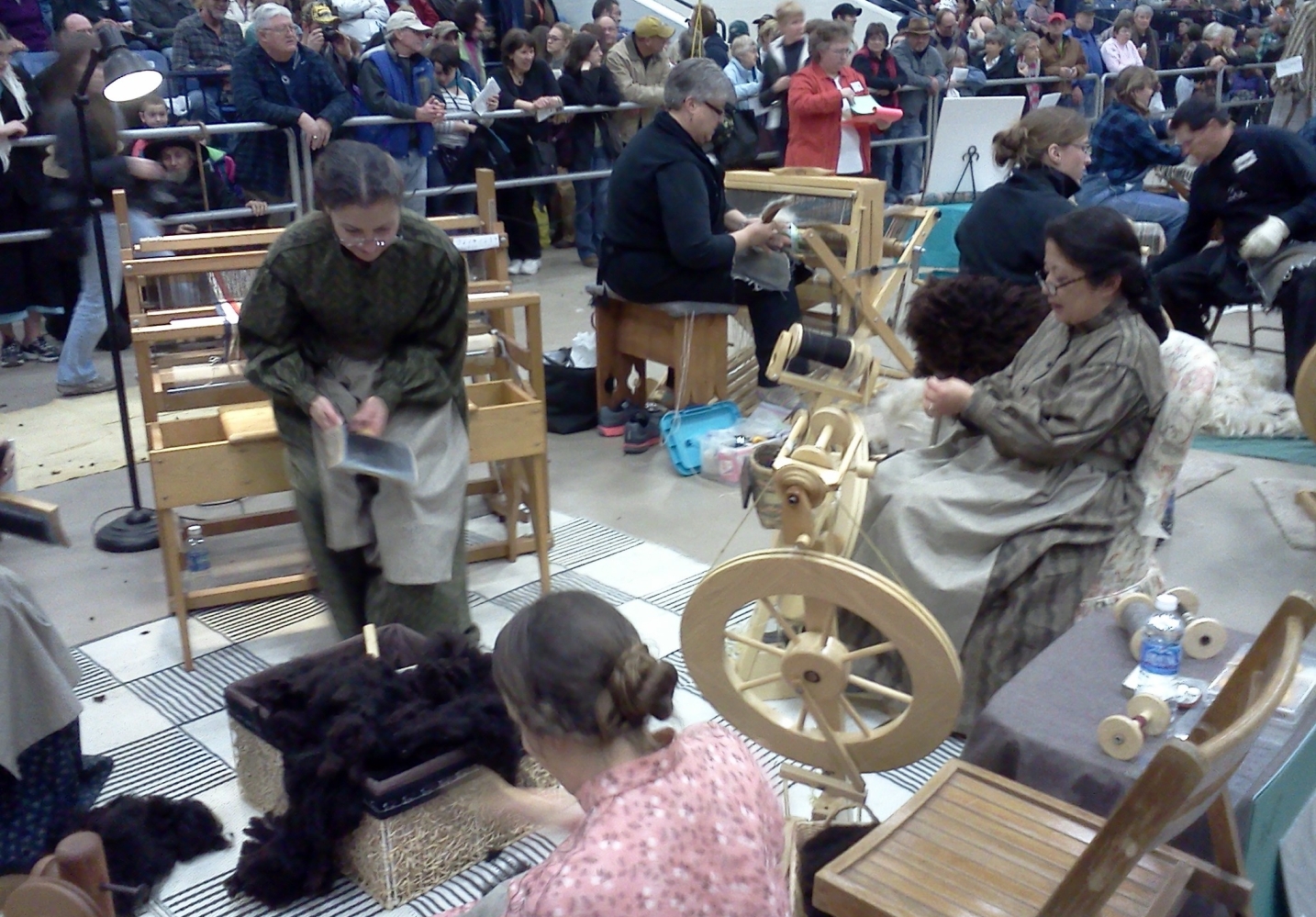 Farm Show crowds watched in amazement as teams of six sheared a sheep, spun its fleece into yarn and wove that yarn into a 78-inch shawl.  It all happens under a two and a half hour time limit.  "It's the main stressor, especially when things start going wrong," Jamie Rode of the Fort Freeland Flickers says of the time crunch. 
While teams are awarded bonus points based on speed, Abby Schrack of the Dream Weavers says time isn't everything.  "You can come in last place even if you are the first one done," she says. 
A team of judges is scrutinizing the teams on everything from the evenness of the shearing, to the uniformity of the yarn, to the complexity of the shawl design.  "I am astonished at the level of competition," says second year judge Cynthia Baker of Lancaster County.  "I think almost every team was really beautiful." 
Since sheep are normally shorn in the spring, Farm Show activities like this may put them outside of their comfort zone.  "Ours is going to be wearing a coat… until it grows back enough wool to cover its body," Schrack says of her team's Shetland sheep "Constance." 
A mere three hours after the Small Arena crowd counted down start of the 33rd Sheep to Shawl Competition, Montour County-based Time Warp was named the 1st place team.  Friends Thru Fiber of Franklin and Adams counties earned second place honors. 
https://www.pamatters.com/wp-content/uploads/2012/01/FarmShow7.jpg
999
1434
PAMatters
http://www.pamatters.com/wp-content/uploads/2014/10/logo.png
PAMatters
2012-01-11 18:19:25
2012-01-11 18:19:25
Ewe Gotta See this Farm Show Favorite