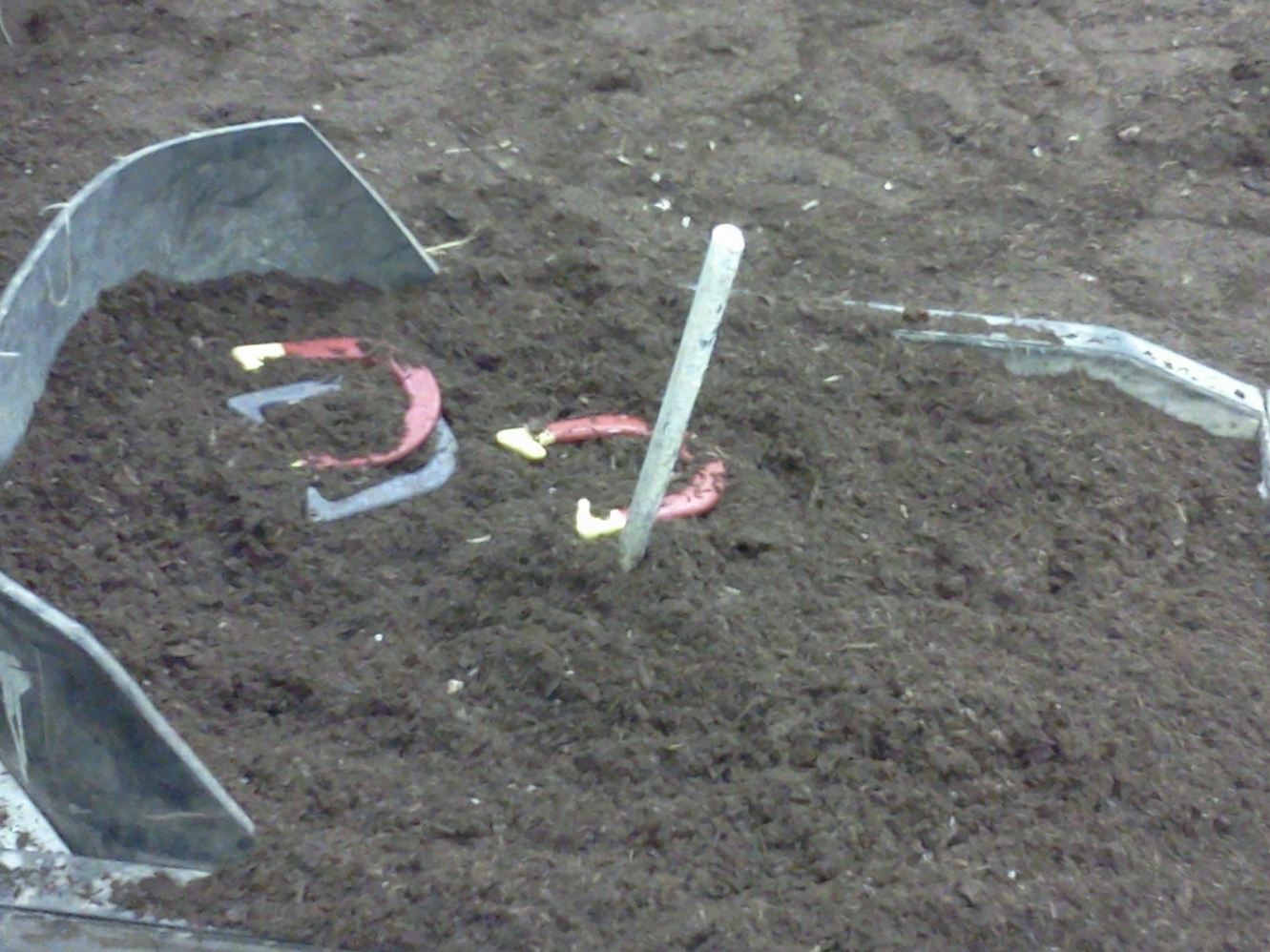 They first started pitching horseshoes at the Pennsylvania Farm Show in 1931.  Harold Clippinger of Cumberland County was tough to beat in the 1950s.  Clippinger got his start on his grandfather's farm when he was just six years old.  "When they replaced the shoes on [the horses], then we took them, put stakes in the ground and pitched them back and forth."  Today, Clippinger is still pitching at the age of 79. 
But for about 50 years he couldn't compete at the Farm Show.  Nobody could.  Organizers pulled the plug on the Farm Show horseshoe pitching competition in 1957.  It returned in 2007, thanks to the hard work of people like Dick Scott of Cumberland County.  "The idea was to go back to the heritage of when horseshoe pitching and farming were together," Scott says.  "Farmers used it as recreation, and they just thought we could bring that back." 
For 82-year-old Ralph Hock of Franklin County, it keeps his mind and body sharp.  "It makes you want to try to get better all the time," he says with a chuckle. 
But the reincarnation of the Farm Show Shootout has also sparked a whole new generation of horseshoe pitchers, like 13-year-old Emily Hatrick of Chester County.  The junior division champ is motivated by her goal to best her dad at horseshoes. 
Horseshoe pitchers are classified by their percentage of ringers.  "I'm a 10.2% average right now," Emily says.  "I'm not sure where I'm headed but I'm hoping I can get up there sooner or later."  Some Farm Show Shootout contestants are 75% ringers. 
Randy Ziders of Juniata County earned the top spot in the men's 40-foot division, and Glenn Burris of Westmoreland County finished first in the 30-foot mixed bracket.  Hundreds of Farm Show visitors also got to try their hand at horseshoe pitching in a special pit set up for the public. 
https://www.pamatters.com/wp-content/uploads/2012/01/FarmShow11.jpg
998
1331
PAMatters
http://www.pamatters.com/wp-content/uploads/2014/10/logo.png
PAMatters
2012-01-12 17:52:46
2012-01-13 07:43:31
What's Old is New Again at the Farm Show