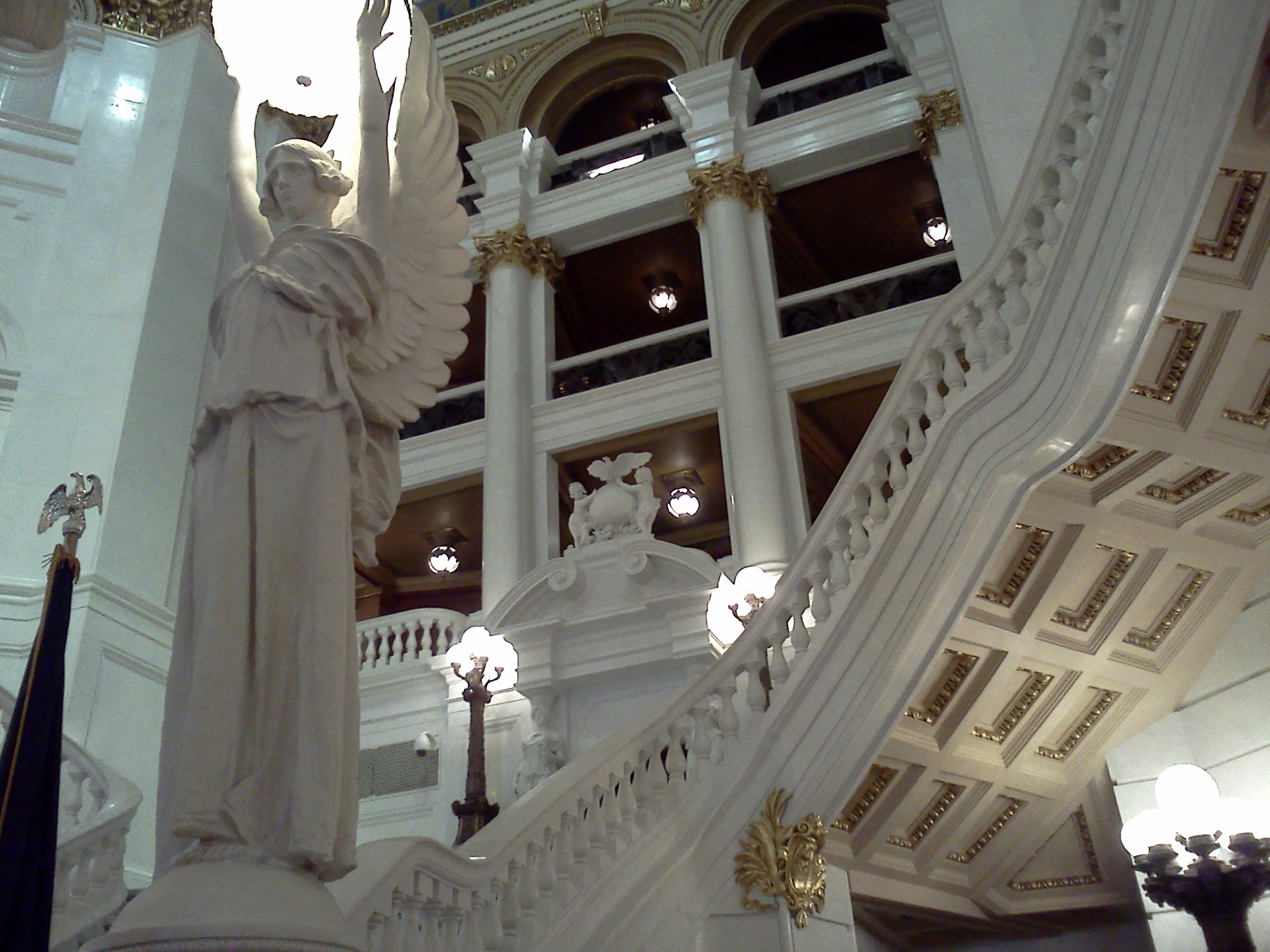 Just past the half-way mark of the current fiscal year, Governor Tom Corbett says he's dealing with the state's difficult budget reality.  "People elected me to bring fiscal discipline to Harrisburg," Corbett said on Radio PA's Ask the Governor program.  "That isn't always the easiest thing, I can tell you it's not the most popular thing.  But it's necessary if we're going to get through this period of time."
In two weeks, Governor Corbett will address a joint session of the General Assembly to present is spending play for fiscal year 2012-2013.  Year-to-date revenues, for the current fiscal year, are already running a half-billion dollars below expectations.  Earlier this month, Corbett ordered a budget freeze of nearly $160-million in state spending. 
While the governor isn't revealing any budget details ahead of time, he doesn't want to cut basic education subsidies.  "At this point in time, it would be nice if we could increase that some, I certainly don't want to cut it at all, but it might be that we end up at that same level as last year." 
Many Democrats call Governor Corbett's first budget a disaster, however, and are wary of what may be coming in his February 7th proposal.  "Governor Corbett's first budget defunded welfare and other support programs, to the point of completely undercutting our social safety net at a time when people need it the most," says Pennsylvania Democratic Party Chairman Jim Burn.
https://www.pamatters.com/wp-content/uploads/2011/08/CapitolRotunda7.jpg
1536
2048
PAMatters
http://www.pamatters.com/wp-content/uploads/2014/10/logo.png
PAMatters
2012-01-24 04:13:17
2012-01-23 12:21:19
Two Weeks 'Till Governor's Budget Address