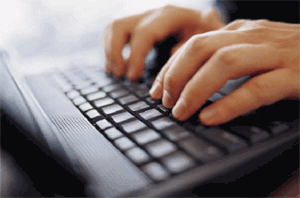 It was November 9th, 2011 and the Penn State Board of Trustees had just announced the firing of Joe Paterno. My first thoughts were not of the countless Saturdays I spent watching JoePa prowl the sidelines, or of the 409 wins that will probably stand as a Division I record forever. These were ingrained and cherished memories I would later relive, but first the journalist in me began began analyzing where the Jerry Sandusky scandal would fit in to this legendary icon's eventual obituary.
    Sadly, today we have our answer to that question, and it has come far too soon. Just 74 days after his dismissal, Joe Paterno passed away at the Mount Nittany Medical Center on Sunday morning. The official cause of death was complications from lung cancer, but as everyone in Penn State country knows, it may very well have been a broken heart that ended the coach's life.
    Upon his death, almost immediately the internet comment boards accompanying each Paterno obituary lit up with arguments over what manner of man Paterno was. Was he the iconic legend known to the world for most of his 61 incredible years at Penn State? Was he a man who should first be remembered for perhaps looking the other way as the Sandusky allegations quietly swirled in the State College winds for years? To be fair, Paterno met his legal obligations according to state prosecutors handling the Sandusky case. Paterno was never a target of the investigation and he cooperated fully with the grand jury. However, it was only days after the release of the first grand jury presentment against Sandusky that questions were being asked. What did Joe know? When did he know it? Why didn't he follow up with police after reporting an alleged 2002 shower incident to his Athletic Director? They were complicated questions, and even today it's difficult to know if there is enough information to accurately answer them.
    But the great debate has clouded what should be a day to remember all of the good Joe Paterno contributed to his school and the community he loved so dearly. Should the obituary ignore the Sandusky matter that led to Paterno's firing? Absolutely not. Should it be the lead in the story? Again, absolutely not.
    Only history will tell us how JoePa will be remembered, and there is much of the Jerry Sandusky story yet to be told. It will be many months before Sandusky gets his day in court, and the testimony and eventual outcome of that trial will be a large chapter in the life of Joe Paterno as well.
    For today, though, this Penn State fan is taking the time to remember those countless Saturdays, the 409 wins, the black sneakers, the thick glasses and the rolled up pants. I'm also remembering the millions of dollars Joe Paterno and wife Sue have donated to their school and community. I'm remembering all the high school football players who entered Joe Paterno's program as boys and left as men. And, I'm remembering that while Joe Paterno was an icon, and a legend, he was also a man. No human being is perfect, and we all leave this plane of existence with regrets. JoePa was no different.
https://www.pamatters.com/wp-content/uploads/2012/01/Computer_keyboard.gif
198
300
Brad Christman
http://www.pamatters.com/wp-content/uploads/2014/10/logo.png
Brad Christman
2012-01-22 14:50:03
2012-01-23 04:23:41
Christman Blog - Joe Paterno: Legend, Icon...Human