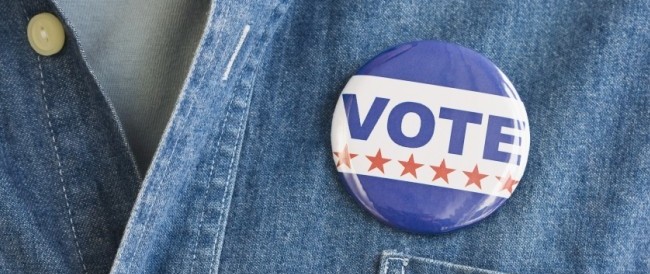 Well, for the approximately 17% of eligible voters who showed up at the polls on Tuesday, there was little chance of waiting in line to cast a ballot. The dust is settling from Pennsylvania's 2011 primary election, and while some candidates are set for final showdowns in November, a couple of high-profile races remained too close to call heading into Wednesday.
We start with the statewide judicial races. One seat will be open on the PA Superior Court this fall, and Republican Vic Stabile handily won his party's nomination. Stabile advances to face Democrat David Wecht in November. Wecht was unopposed in his party's primary.
There's also one seat up for grabs on the Commonwealth Court, and while Republican attorney Anne Covey picked up an easy win on Tuesday, things are much more murky on the Democratic side, where we could be headed for a recount. With nearly all the votes counted, the race between Democrats Kathryn Boockvar and Barbara Behrend Ernsberger remained within a half-percentage point.
Two major municipal elections bookended the state on Tuesday. In the east, Philadelphia Mayor Michael Nutter brushed aside his Democratic primary challenger, T. Milton Street. Nutter will have to wait to find out who he'll be running against in November. Republicans John Featherman and Karen Brown are locked in a virtual dead heat. Either G-O-P contender would face an uphill battle this fall in a city where Democrats outnumber Republicans by about 6-to-1. Former Mayor John Street is also said to be mulling an independent run for Mayor.
And in the west, the November showdown is set for Allegheny County Executive. It will be Republican D. Raja against Democrat Rich Fitzgerald.
While there was little hope for any significant voter turnout on Tuesday, rainy weather in much of the state sent the numbers even lower.
https://www.pamatters.com/wp-content/uploads/2011/05/vote3-e1305734843661.jpg
274
650
Brad Christman
http://www.pamatters.com/wp-content/uploads/2014/10/logo.png
Brad Christman
2011-05-18 09:14:32
2011-05-18 09:14:32
The Dust is Settling from Pennsylvania's 2011 Primary Election