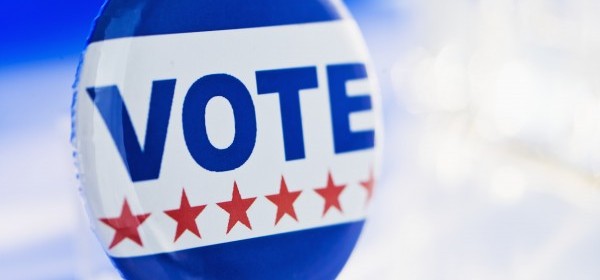 The State House is expected to begin debating a controversial voter ID bill this week.  It would require all voters to present a valid photo ID each time they go to the ballot box, and Governor Tom Corbett says he would sign such a bill.  "I think we want to keep the integrity of the voting process, we want to make sure that the person who appears there is the person who is supposed to be there, and that they haven't gone to four or five different locations," Corbett said on the Ask the Governor program, which is featured here at PAMatters.com.  "Do I believe there's voter fraud out there?  Sure there is.  I don't think it's a huge problem, but there are places it could be a problem." 
State Rep. Daryl Metcalfe (R-Butler) is the prime sponsor of HB 934, which currently awaits second consideration in the State House.  He modeled the bill after legislation which was approved in Indiana, and subsequently upheld as constitutional by the US Supreme Court. 
While supporters point out that photo IDs are necessary for everything from boarding an airplane to entering some public buildings – critics counter that voting is a right, not a privilege.  "There isn't one example that we have heard that deals with requiring additional ID for something that is a right," says Bonita Hoke, executive director of the League of Women Voters of Pennsylvania.  The LWVPA recently passed a resolution calling on the General Assembly to defeat Metcalfe's bill. 
Hoke tells us photo ID requirements would create a "real hardship" for some voters, particularly disabled and older Pennsylvanians.  However, Governor Corbett doesn't think it's too big of an imposition.  "Most people have a driver's license, so I think the vast majority of Pennsylvanians already have their form of official ID," Corbett said. 
Similar legislation earned legislative approval but was vetoed by Governor Ed Rendell in 2006.  State law currently requires proof of identification at the polls only on a person's first time voting in a particular polling place.  If you do not have a photo ID, you are allowed to use a current utility bill, current paycheck or a firearm permit as approved non-photo identification.
https://www.pamatters.com/wp-content/uploads/2011/05/Vote_Generic-e1305734905757.jpg
280
600
PAMatters
http://www.pamatters.com/wp-content/uploads/2014/10/logo.png
PAMatters
2011-06-13 11:22:56
2011-06-13 11:22:56
State House to Consider Voter ID Bill