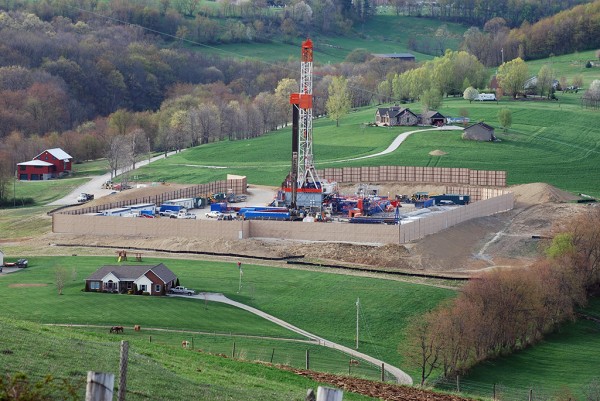 Researchers at Penn State sought out public records in 11-counties that account for most of the state's natural gas drilling, and they found that the majority of landowners have little voice in leasing decisions.
Overall, 13% of the land is owned by the state and 27% is owned by nonresidents.  That leaves 60% which is owned by county residents.  "But of that 60%, the majority of that is owned by the top 10% of landowners," says Timothy Kelsey, professor of agricultural economics.  "So the majority of landowners in the counties collectively own a relatively small proportion of the land area in those counties."
Nonresidents actually own more than half of the land in the key natural gas-producing counties of Lycoming, Sullivan and Tioga.  "The questions about what happens in that community – if it's based simply on who's going to lease and who's not going to lease – the local residents have less voice than the people who don't live in the community," professor Kelsey tells Radio PA.
He says the data is important because it helps us to understand how loud of a voice local residents have in drilling decisions, and how broadly distributed royalty & lease dollars may be.
Pennsylvania's recent Marcellus Shale impact law preempts local zoning authority over oil and gas wells in order to provide uniformity for the growing industry in the state; however Commonwealth Court recently struck down those provisions of the law.  The Corbett administration has already indicated it will appeal to the state Supreme Court.
https://www.pamatters.com/wp-content/uploads/2011/05/marcellus_shale.jpg
401
600
PAMatters
http://www.pamatters.com/wp-content/uploads/2014/10/logo.png
PAMatters
2012-08-01 16:03:28
2012-08-01 16:03:28
Study: Shale Land Concentrated Among Few Landowners