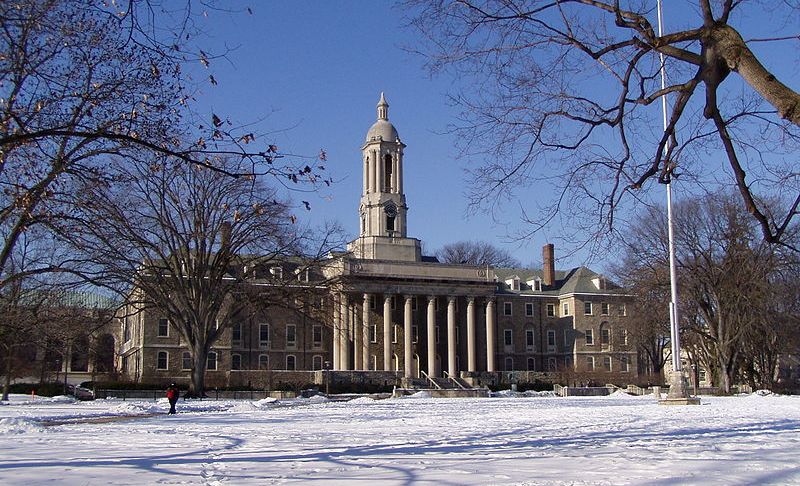 Nearly four months after he first went public with his preliminary recommendations, Auditor General Jack Wagner has released a 124-page special report on governance at Penn State University.  It includes nine chapter and two-dozen recommendations. 
"No matter what the board may say, in terms of changes they've made, very little structural government changes have occurred," Wagner said at a state capitol news conference.  "It's pretty much the same operation that existed on November 4th, 2011, the day before Jerry Sandusky was arrested." 
Chief among Wagner's recommendations is his call for the university president to be removed as a voting member of the Board of Trustees.  "Penn State has invested too much power, almost unlimited power – and I repeat – almost unlimited power in its president."  Wagner declined to comment about the charges recently filed against ex-Penn State president Graham Spanier.
Other recommendations contained in the special report include: making the governor a non-voting member of the board, reducing the size of the 32-member board, strengthening quorum rules for the board and subjecting PSU the state's open records law. 
Following Wagner's news conference, a Penn State spokesman provided us with this statement: Penn State welcomes input from Auditor General Wagner.  The University only just received the report today but will conduct a thorough review.   
About half of Wagner's recommendations would require legislative action; the other half would require changes to Penn State's bylaws.  
https://www.pamatters.com/wp-content/uploads/2012/02/OldMain.jpg
486
800
PAMatters
http://www.pamatters.com/wp-content/uploads/2014/10/logo.png
PAMatters
2012-11-14 15:45:39
2012-11-14 15:45:39
Wagner Releases Special Report on Penn State Governance