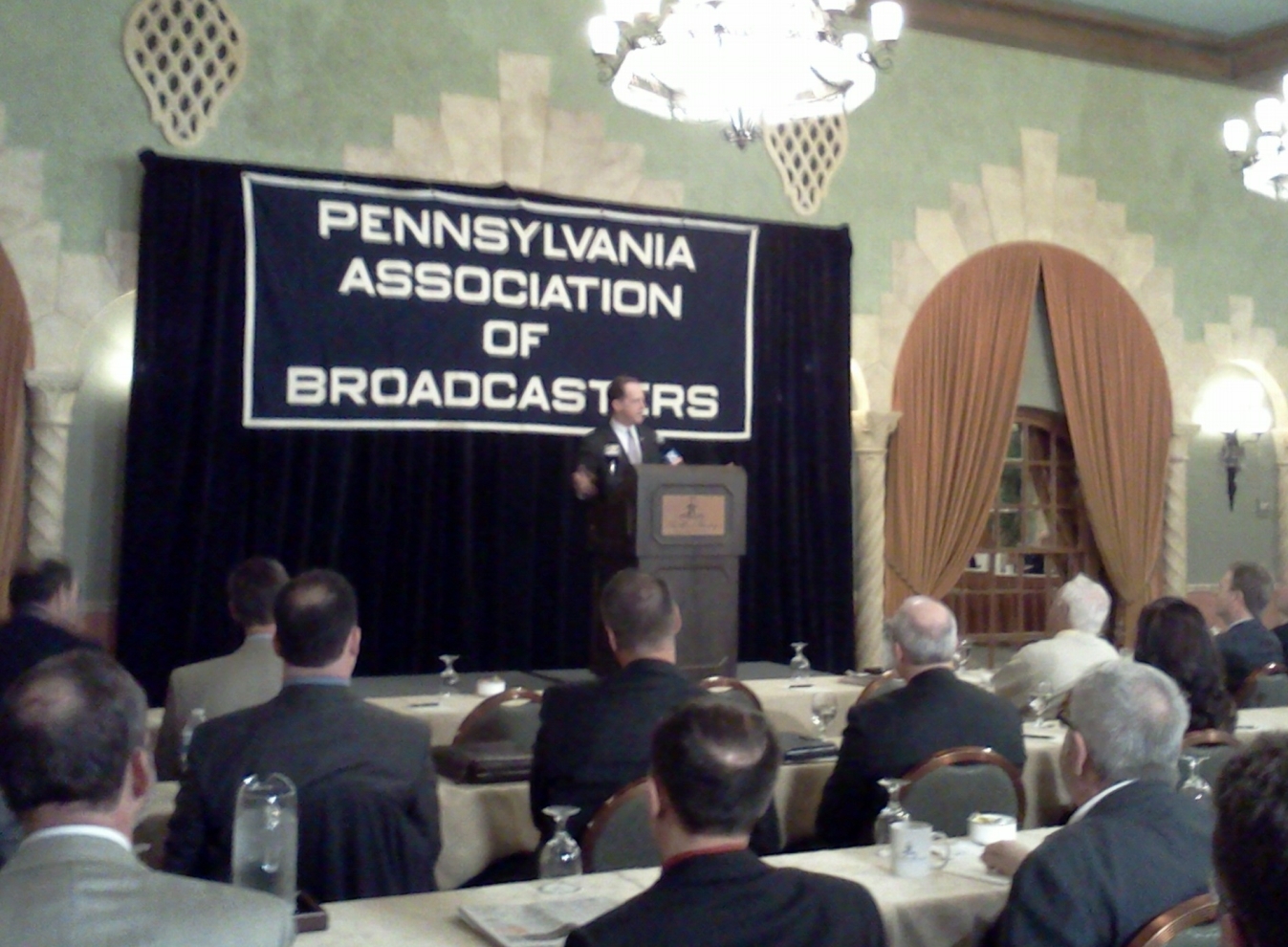 Speaking to the Pennsylvania Association of Broadcasters on Monday, US Senator Pat Toomey (R-PA) told the crowd that America is headed down a dangerous financial path.  "If we don't get off this path, we will have a financial crisis that probably could make 2007/2008 look tame by comparison," he explained after the speech. 
He's referring to the pitfalls of a national debt of $15-trillion dollars, and growing.  Calling it a disgrace that Democratic leaders in the US Senate don't even plan to produce a budget, Toomey has introduced his own spending plan for the second straight year.  It would balance the budget within eight years, and raises no taxes. 
He's cautiously optimistic, but says a balanced budget will require presidential leadership.  "I think the voters are going to reward the candidate who's willing to solve this problem," Toomey says in reference the likely General Election matchup of Mitt Romney and Barack Obama. 
While Toomey has not endorsed a Senate candidate in Pennsylvania's primary, he'll be monitoring Tuesday night's returns closely.  "Among the Republican candidates that I know in this field, which is three or four of the candidates, I think all would be allies of mine in trying to restore fiscal sanity and insisting that the government have a responsible budget." 
Steve Welch, Sam Rohrer, Marc Scaringi, David Christian and Tom Smith are all vying for the Republican Senate nomination, and the chance to challenge Democratic incumbent Bob Casey in November.
https://www.pamatters.com/wp-content/uploads/2012/04/Toomey1.jpg
990
1347
PAMatters
http://www.pamatters.com/wp-content/uploads/2014/10/logo.png
PAMatters
2012-04-23 15:54:30
2012-04-23 15:54:30
Sen. Toomey Worries about Nation's Fiscal Future