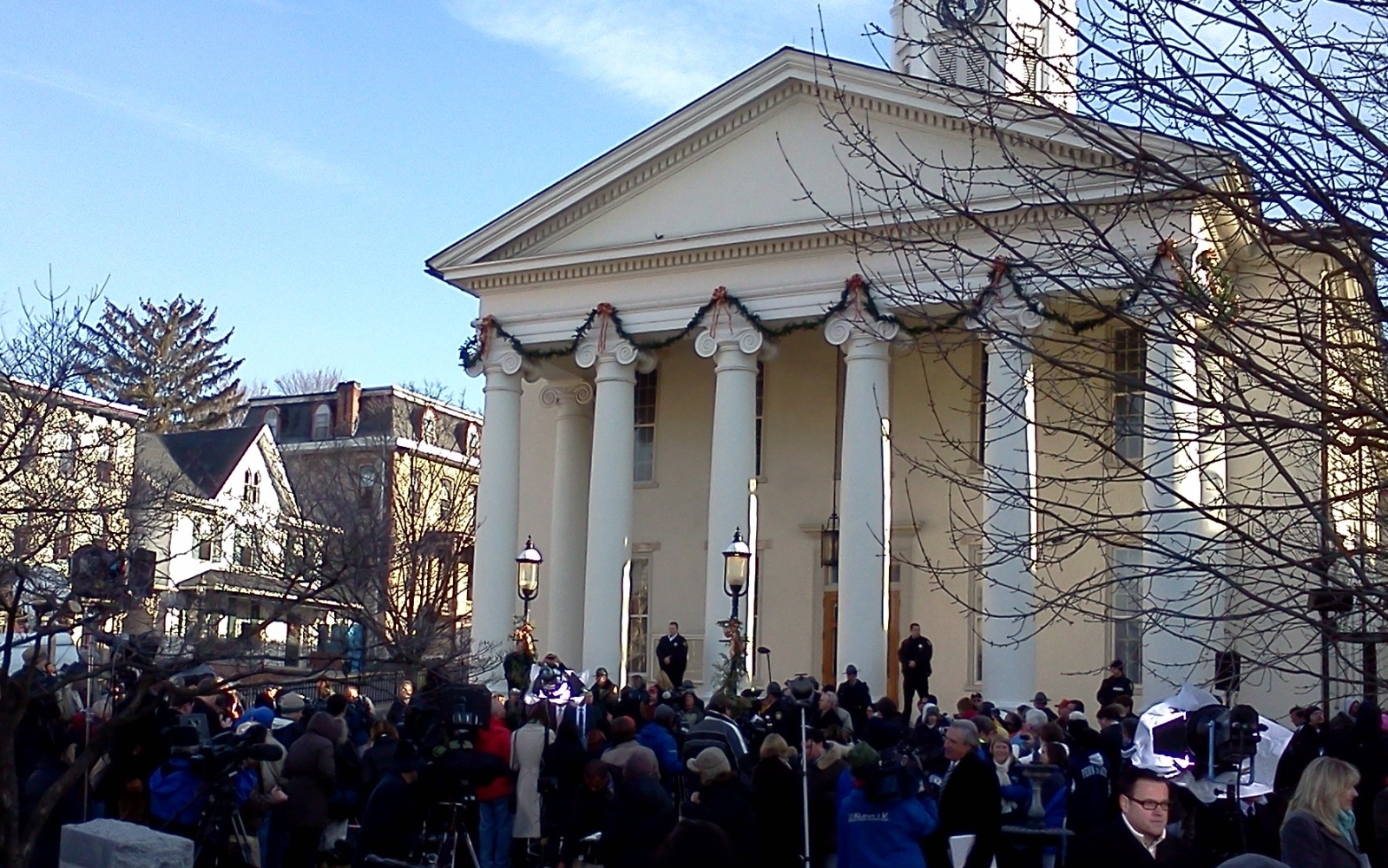 Ex-Penn State assistant football coach Jerry Sandusky will spend the next 30 to 60-years in state prison.  Specially Presiding Judge John Cleland handed down the sentence, this morning, after hearing statements from several victims and a rambling ten minute speech from Sandusky himself. 
"I believe that the sentence the court imposed today was a wise and proper one, and that it reflected the seriousness of the defendant's crimes, the harm that he caused and the need to remove him from society," state prosecutor Joe McGettigan told reporters outside the Centre County Courthouse. 
For the 68-year-old Sandusky, this means that he would be nearly 100-years old, if he's ever a free man again.   Sandusky was sentenced about three months after he was convicted on 45-counts of child sex abuse, and nearly a year after the scandal initially broke at Penn State.   
McGettigan says Sandusky displayed deviance, narcissism and an unwillingness to accept responsibility.  "In fact, his statement today was a masterpiece of banal self-delusion." 
Jerry Sandusky will continue to fight the charges, however, and his lawyers are already working on their appeals.  "I can get you three continuances for a parking ticket; I can't get one continuance for Jerry Sandusky," defense attorney Karl Rominger explained from the courthouse lawn.  "I think that fundamentally taints the fairness of the process."  Both Rominger and defense attorney Joe Amendola lamented that they had only four and a half months to mount Sandusky's defense on scores of serious charges. 
In ten days, Sandusky is scheduled to go to the State Correctional Institution Camp Hill where he will be processed, and then placed in a state prison to be determined at a later date.
(WBUS Program Director Tony Ricciardi reported from Bellefonte for Radio PA)
https://www.pamatters.com/wp-content/uploads/2011/12/SanduskyPrelim21.jpg
1000
1599
PAMatters
http://www.pamatters.com/wp-content/uploads/2014/10/logo.png
PAMatters
2012-10-09 12:20:08
2012-10-09 12:20:08
Sandusky Sentenced