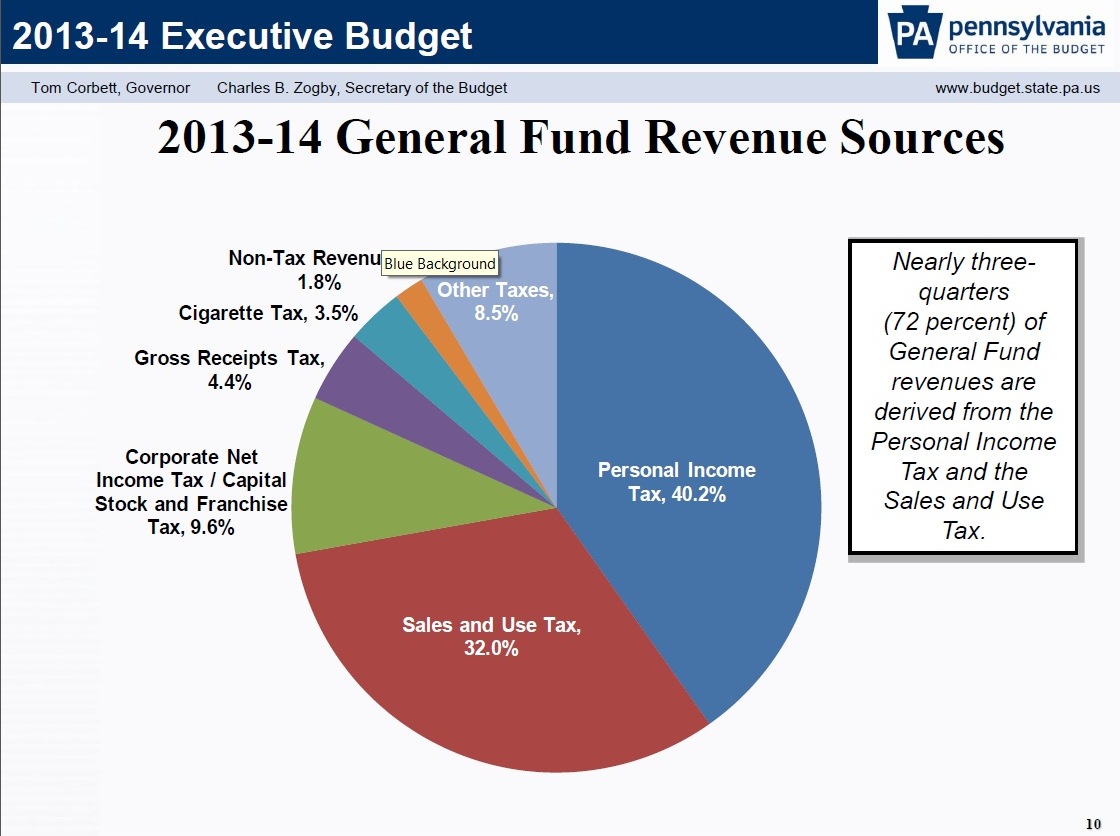 The $230-million dollar year-end surplus that was projected when Governor Tom Corbett delivered his February budget address isn't likely to materialize in the final two months of the fiscal year.  "At the end of the day we think we'll be back at the original estimate from last June," explains Independent Fiscal Office director Matthew Knittel.
Pennsylvania's General Fund collections may be running $67-million above last June's estimates, as of today, but they're actually falling short of February's revised expectations.   
Compounding the problem, the IFO is now projecting 1.2% growth in state revenues in the new fiscal year.  It may only be a slight downgrade from the 1.3% projection used to crunch the numbers in the governor's budget plan, but it adds up to another $278-million dollar shortfall. 
Combined, it's a more than $500-million dollar hole in next year's state budget.  What's changed since February?  Knittel says sales and use tax collections are lagging. 
"What we think is happening is that consumers are taking a hit," Knittel explains.  "We had some federal tax increases to start the year – the payroll tax cut expiration, some tax increases on high income individuals, and we think that's restraining spending currently.  But when we move into fall and winter, the consumers will have absorbed that hit and we think the spending will return."
Meanwhile, the state budget season just got more difficult as state policymakers will have to find the cuts and/or revenues to fill a potential half-billion dollar hole.
https://www.pamatters.com/wp-content/uploads/2013/05/BudgetGraph.jpg
836
1120
PAMatters
http://www.pamatters.com/wp-content/uploads/2014/10/logo.png
PAMatters
2013-05-03 14:52:47
2013-05-03 14:52:47
Revenue Report Predicts Big Budget Hole