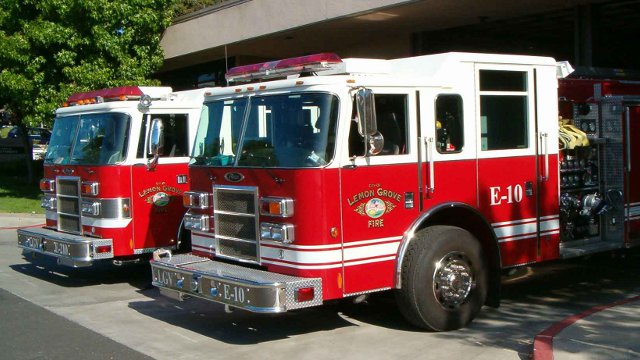 A lot has changed in the past 11-years, but roughly the same number of Pennsylvania firefighters is responding to calls in 2012 as in 2001.  "In 2001 there were 18.2… and in 2012 it was 16.8, about 17, so a change in only one person.  Statistically speaking, that's not significant," explains Jonathan Johnson, a senior policy analyst with the Center for Rural Pennsylvania. 
The Center for Rural Pennsylvania and Pennsylvania Fire and Emergency Services Institute surveyed fire chiefs statewide in both 2001 and 2012, and they've been able to identify trends in recruitment and retention.  Johnson calls it a mixed bag. 
"On the whole it looks like fire companies are able to recruit members and retain members, but there are companies that are clearly struggling." 
36% of Pennsylvania fire companies showed a net loss in members in 2012, and Johnson says the majority of them serve populations of 5,000 or less. 
Also, Pennsylvania firefighters are aging.  "How to address that is going to be a real struggle," Johnson says.  "There's no one size fits all kind of prescription."  35% of Pennsylvania firefighters are now over 40-years-old. 
This new report is being delivered to policymakers in Harrisburg, and Johnson hopes it will begin a dialog on fire companies' needs.  He tells us that a follow-up study will examine fire companies' fundraising and budget issues.
https://www.pamatters.com/wp-content/uploads/2011/05/firestation.jpg
360
640
PAMatters
http://www.pamatters.com/wp-content/uploads/2014/10/logo.png
PAMatters
2012-12-03 12:23:42
2012-12-03 12:23:42
Report Sheds Light on Firefighter Recruitment Trends