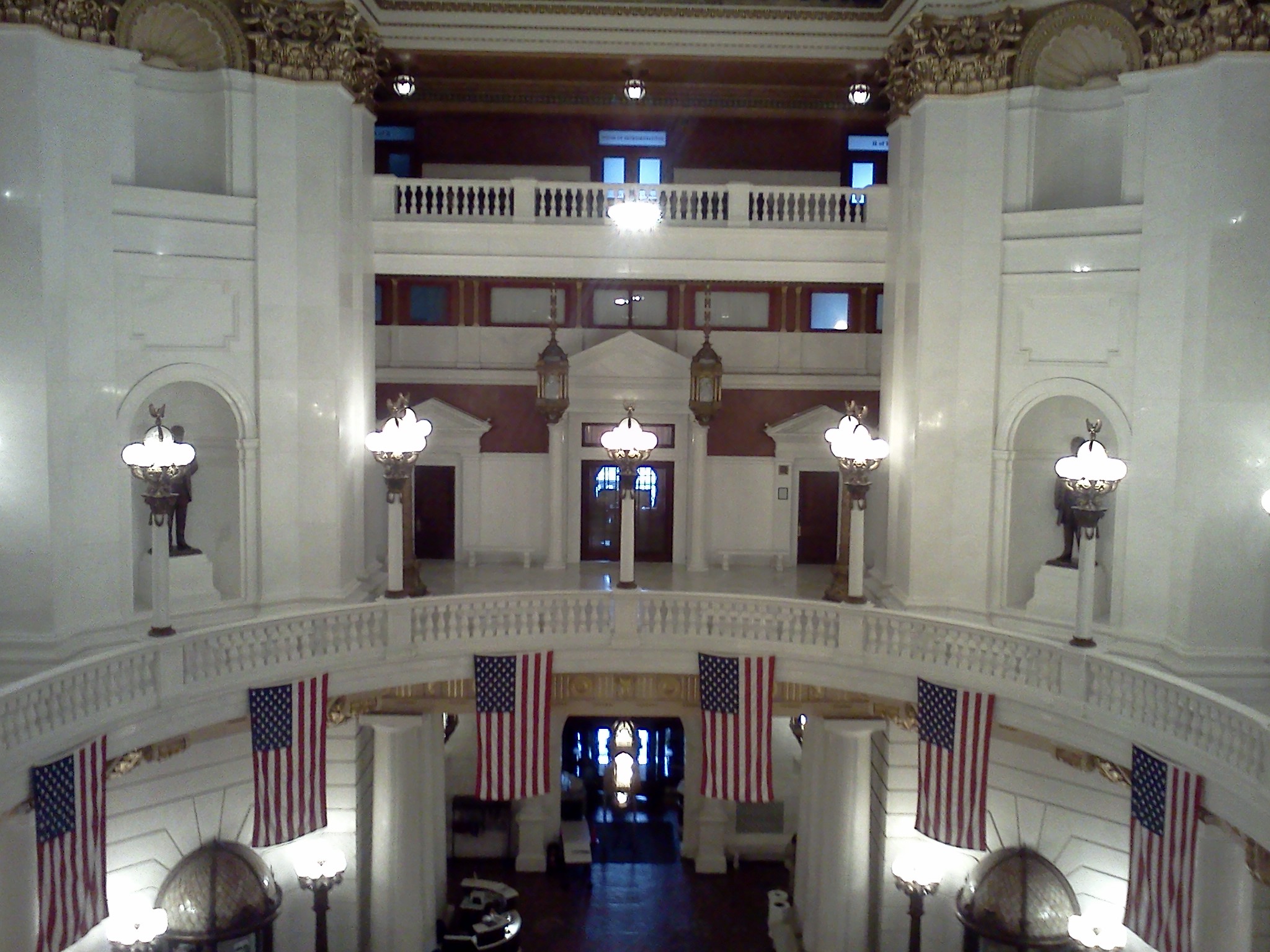 Stakeholders are weighing in now that a Commonwealth Court judge has rejected critics' call for an injunction against Pennsylvania's new Voter ID law.  Here's a sampling:
ACLU of Pennsylvania legal director Vic Walczak:  "Given clear evidence that impersonation fraud is not a problem, we had hoped that the court would show greater concern for the hundreds of thousands of voters who will be disenfranchised by this law."
Secretary of the Commonwealth Carol Aichele: "I am pleased Judge Simpson affirmed the constitutionality of the Voter ID law.  This law will reinforce the principle of one person, one vote.  By giving us a reliable way to verify the identity of each voter, the voter ID law will enhance confidence in our elections."
State House Democratic Leader Frank Dermody (D-Allegheny):  "Today's ruling is a travesty not just for those Pennsylvanians whose right to vote will be stripped away by this law but for all Pennsylvanians and all American citizens.  A threat to one person's right to vote is a threat to us all.  I sincerely hope the Supreme Court will right this terrible wrong and will overturn this decision in time for the November elections.  The commonwealth's highest court should see what the rest of the nation so plainly does – that this law is a scam."
Governor Tom Corbett: "Now that the court has upheld the constitutionality of the law, we can continue to focus our attention on ensuring that every Pennsylvania citizen who wants to vote has the identification necessary to make sure their vote counts."
As Rep. Dermody alluded to in his statement, the case will surely be appealed to the state Supreme Court ahead of the November 6th General Election.  In the meantime, implementation and outreach efforts continue.  Interested voters can find a full list of acceptable forms of identification online.
https://www.pamatters.com/wp-content/uploads/2011/09/CapitolRotunda8.jpg
1536
2048
PAMatters
http://www.pamatters.com/wp-content/uploads/2014/10/logo.png
PAMatters
2012-08-15 10:08:27
2012-08-15 10:12:45
Reactions Abound to Voter ID Ruling