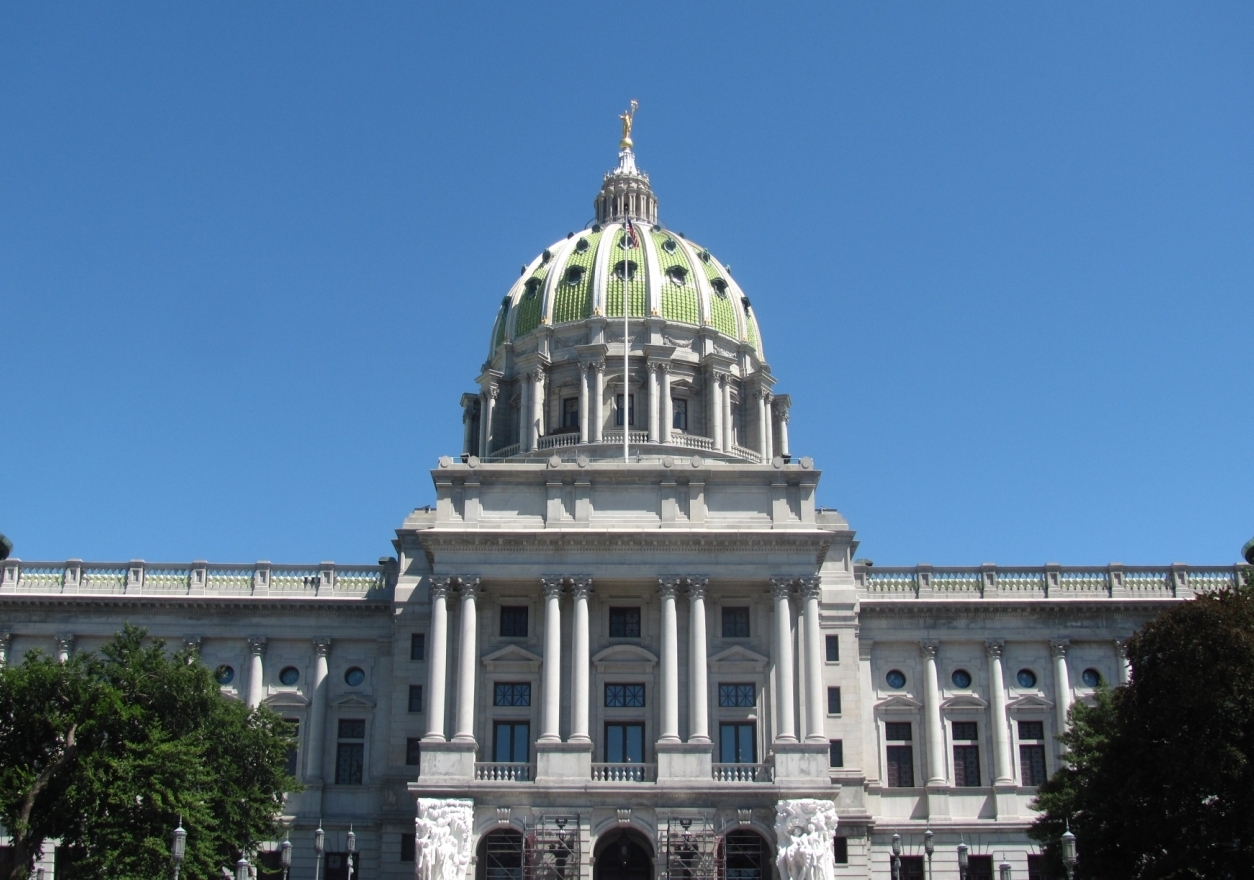 The Corbett administration's third budget season may be its most difficult yet, according to Budget Secretary Charles Zogby.  The 2012-13 Mid-Year Budget Briefing projects the state will end the current fiscal year $85-million dollars in the black, but $1.3-billion in mandatory cost drivers await in the new fiscal year. 
For instance: pension obligations ($511-million), Medical Assistance ($650-million) and debt service ($89-million). 
"We're working very hard in a number of areas – education would be one, health & human services – to not have to make the level of deep cuts that we've made in the past," Zogby told reporters huddled in a capitol conference room. 
Zogby's not divulging many details ahead of Governor Tom Corbett's February budget address, but says it will not include any new taxes. 
For now, the budget planning revolves around a hypothetical 3% revenue growth in FY2013-2014, but Zogby knows a lot can change in the next two months.  "Not the least of which is the fiscal cliff," Zogby says, noting that sequestration alone could have a $300-million dollar impact on the Commonwealth. 
Legislative Democrats have been critical of the governor's first two spending plans, and they don't see things changing during the coming budget cycle.  "We have suggested that jobs, education, health care and transportation are things to invest in," says House Democratic Appropriations Chair Joe Markosek (D-Westmoreland).  "The Governor has suggested that corporate welfare is something that we ought to be investing in." 
Democrats say it's showing up in the state's tax receipts, where corporation taxes are running 18% above projection for the fiscal year, while sales and personal income taxes are lagging.
https://www.pamatters.com/wp-content/uploads/2012/03/CapitolFront3.jpg
880
1254
PAMatters
http://www.pamatters.com/wp-content/uploads/2014/10/logo.png
PAMatters
2012-12-05 17:17:28
2012-12-05 17:17:28
Prepping for another Tough Budget Season