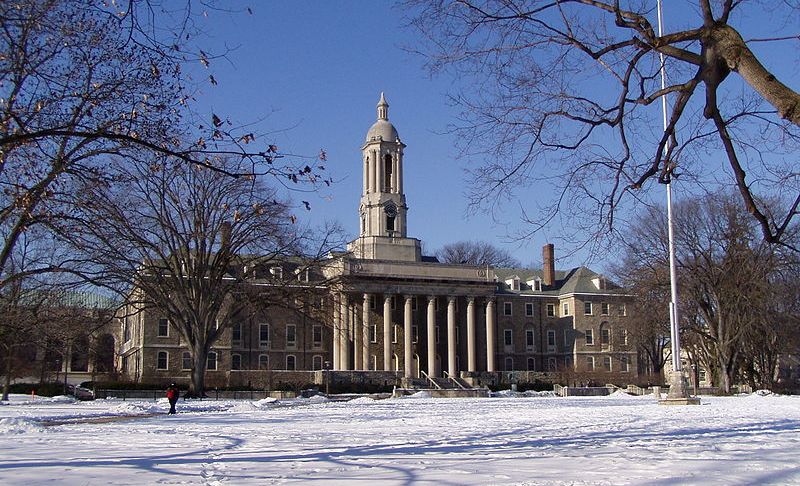 Former Auditor General Jack Wagner's special report on Penn State's governance will be the subject of a state Senate committee hearing later this month.  "It will be a look at whether there should be changes, and then whether the legislature should have a role in that," says State Government Committee Chairman Lloyd Smucker (R-Lancaster), who adds that the talks will eventually be broadened to include the other three state related universities as well. 
Smucker, who is also a member of the Appropriations Committee, got the ball rolling with a few questions for the universities' leaders this week. 
Penn State President Rodney Erickson says their committee on governance & long-range planning will offer some suggested changes to the Board of Trustees later this month.  "Much has already changed with the structure and operations of the board, and there's surely more to come." 
None of the leaders of PSU, Lincoln and the University of Pittsburgh expressed concern over one possible reform, which would remove the president's voting powers on their respective boards.  Temple's president did not offer an opinion because he's only been on the job two months, and hasn't even attended his first trustees' meeting. 
University of Pittsburgh Chancellor Mark Nordenberg did weigh in on another big recommendation in Jack Wagner's Penn State report – reducing the size of the board.  "I don't know how a small board could exercise proper oversight over an institution the size of Penn State or Pitt or Temple, unless they were going to be full-time board members," says Nordenberg, noting that smaller is not always better. 
Penn State's Board of Trustees has 32-members.  Pitt's board has 36-voting members; Temple's has 36-voting members; and Lincoln's has 39.  For reference, Ohio State's board has 19-members (2-non-voting).  The University of Michigan has 9-board members (1-non-voting).
https://www.pamatters.com/wp-content/uploads/2012/02/OldMain.jpg
486
800
PAMatters
http://www.pamatters.com/wp-content/uploads/2014/10/logo.png
PAMatters
2013-03-01 14:27:17
2013-03-01 14:27:17
Governance Discussion to Include All State-Relateds