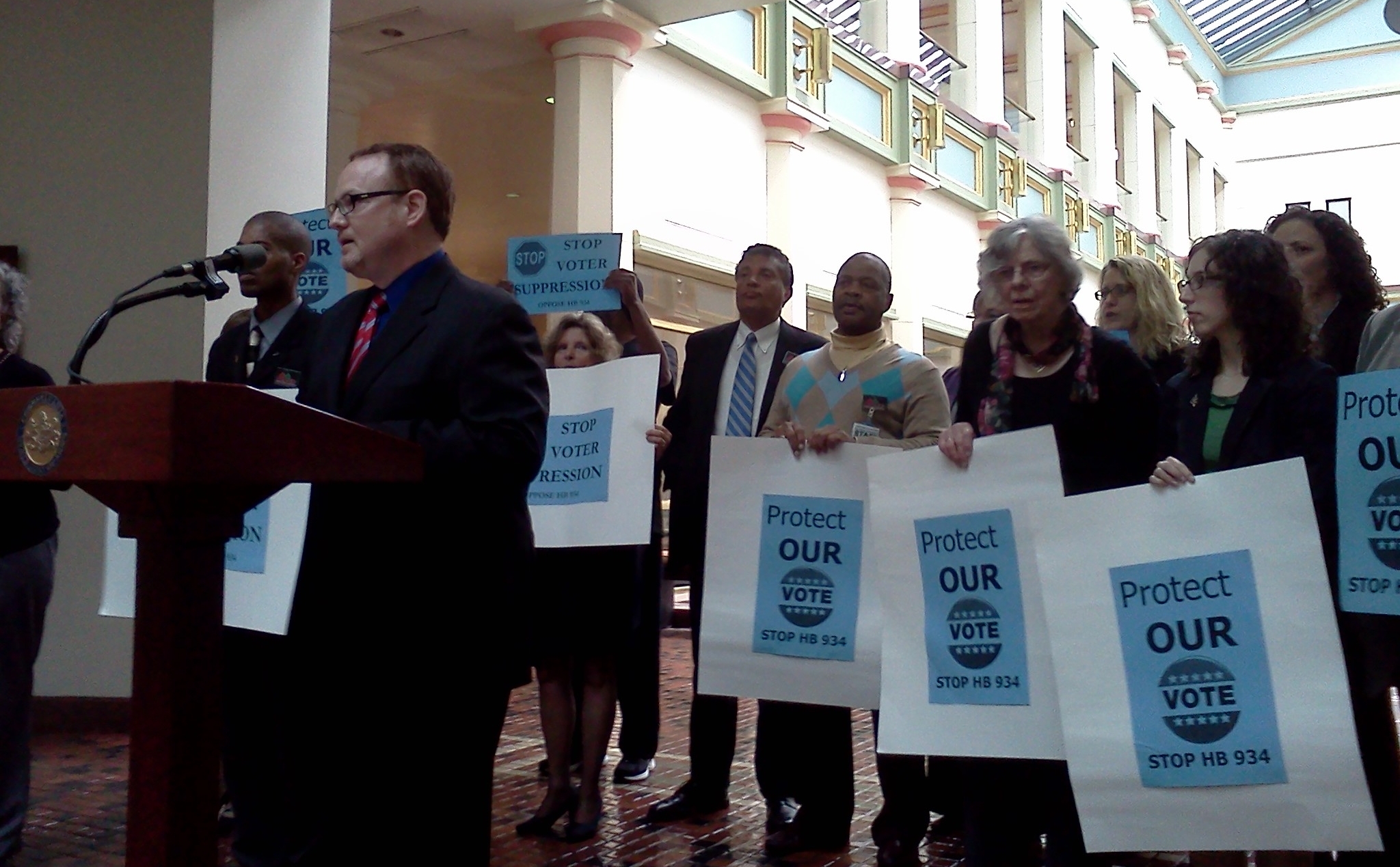 A capitol rally has fanned the flames of the Voter ID debate.  Back in June the House voted, largely along party lines, to approve a controversial Voter ID bill.  As supporters work to get HB 934 considered in the Senate, the Protect Our Vote Coalition is speaking out.  Pennsylvania Voice field director Jeff Garis delivered a message to lawmakers: "That creation of jobs, that encouraging and building our economy, that protecting homeowners from being sent out of their homes will be the first item of business – not attempts to disenfranchise voters." 
The coalition calls the Voter ID bill, a voter suppression bill.  "Although many people will face no inconvenience if state-issued photo ID is required to vote – those who will be inconvenienced will include a significant number of people with disabilities and elderly seniors," says Deborah Delgaldo with the Disability Rights Network of Pennsylvania. 
The Voter ID bill would require Pennsylvanians to show an approved form of photo ID every time they vote.  State Rep. Daryl Metcalfe (R-Butler) says it ensures integrity in the election process.  "It's just hard to believe that some of these individuals will actually rally around a microphone, to defend a system that has allowed for fraud to occur and for our election code to be violated by ACORN and by other groups," says Metcalfe, the prime sponsor of HB 934. 
Metcalfe's bill would allow persons without an approved form of photo ID to obtain one for voting purposes at no cost.  "You're making available the photo ID card for free, but the documentation that you need to provide is going to be an obstacle," explains Garis.  "For some people, particularly low income people, seniors on a fixed income, there's going to be a cost associated with that." 
An analysis from the Pennsylvania Budget & Policy Center pegs the cost of Voter ID implementation – including free ID cards, voter notification and more – at $11 million.  While Rep. Metcalfe doesn't believe the cost will be that high, he does acknowledge there is an associated cost for good government.  "This cost is something that taxpayers will support," he says.
https://www.pamatters.com/wp-content/uploads/2011/10/VoterID.jpg
1269
2048
PAMatters
http://www.pamatters.com/wp-content/uploads/2014/10/logo.png
PAMatters
2011-10-19 17:29:23
2011-10-19 17:29:23
Both Sides Claim to be Protecting Your Vote