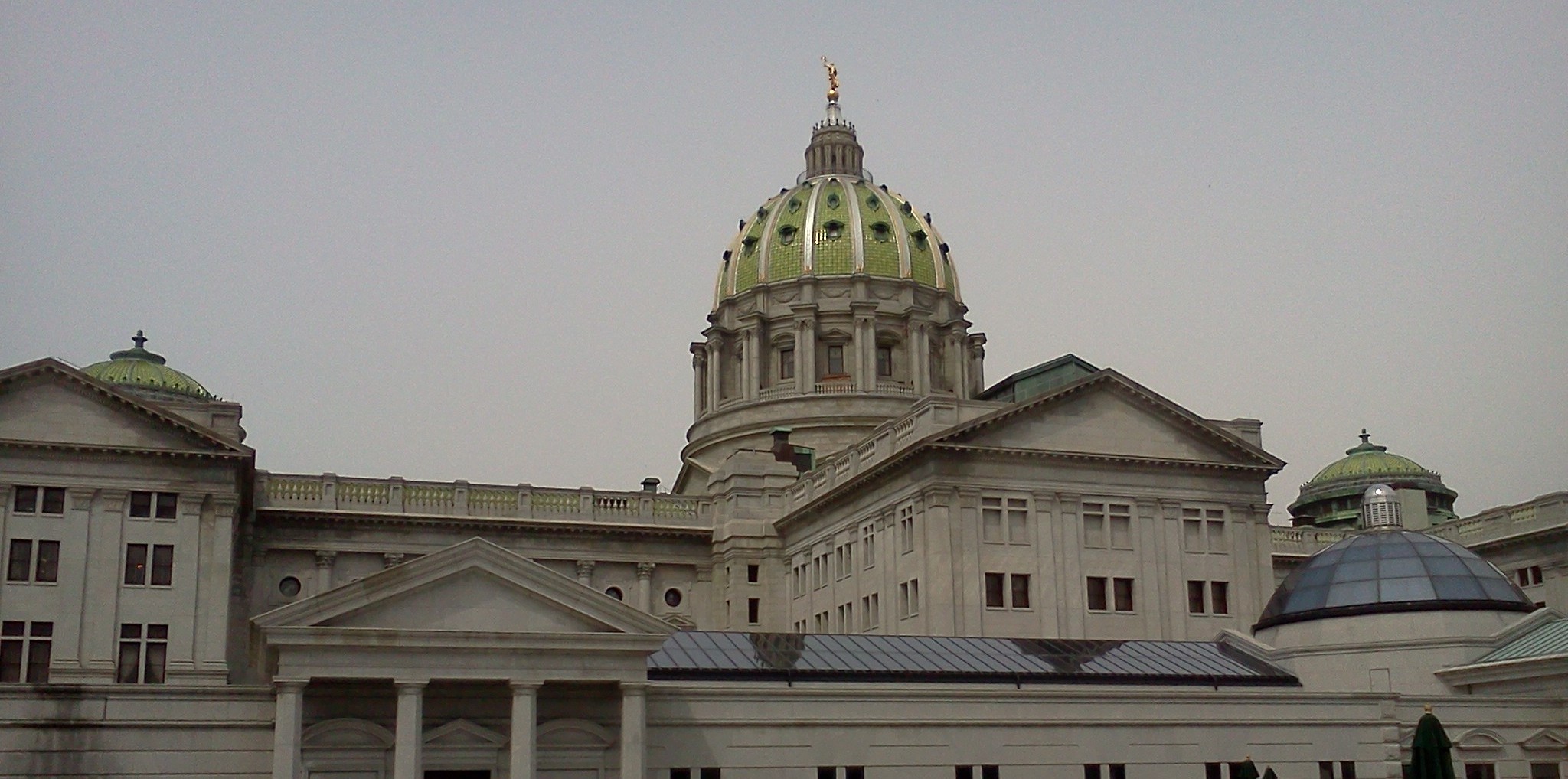 Pension reform is on the back burner and a deal for the state budget appears to have been reached. That leaves alcohol privatization/expansion and transportation funding as the two remaining major issues lawmakers were planning to deal with before their summer break. (Yes, Medicaid expansion is also back on the table).
It's the transportation package that is now on life support. One might wonder how this is possible given Republican across-the-board control of the House, Senate and Governor's office, but the GOP is fractured, especially in the House where Conservatives led by Butler County's Daryl Metcalfe came out against the transportation plan late this week. They objected to motorist fees and other charges they deemed a pseudo tax increase.
That means House Speaker Sam Smith and Majority Leader Mike Turzai have to find Democrat votes in the chamber if transportation funding is to become a reality, but this is a little more complicated than a simple vote whip. Democrats in the House, knowing they have some power in their hands for the first time since the GOP took control of the chamber several years ago, are leveraging their position in an attempt to derail any alcohol privatization or expansion plan. Publicly, Democrats say they won't support the transportation plan because it is inadequate. Privately, reports have surfaced that Democrats received emails this weekend from unions representing state store workers urging them to hold out on transportation in order to kill alcohol privatization.
And the chess match continues.
Transportation funding was arguably the most critical of the major issues lawmakers were expecting to address on this final week of June, the funding especially important given the deteriorating state of the Commonwealth's roads and bridges.
With the state budget seemingly wrapped up, lawmakers could elect to remain in Harrisburg beyond Sunday to try to work out their remaining issues. Governor Tom Corbett also has the power to call for a special legislative session if he wants to force lawmakers' hands on any or all of the remaining unresolved issues.
https://www.pamatters.com/wp-content/uploads/2011/06/CapitolBack2.jpg
1018
2048
Brad Christman
http://www.pamatters.com/wp-content/uploads/2014/10/logo.png
Brad Christman
2013-06-30 09:22:31
2013-06-30 09:22:31
Why Republicans Need Democrats Today