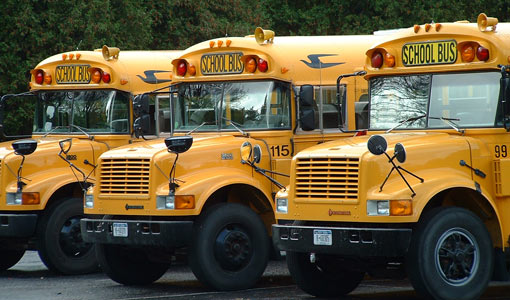 Things are a bit different this school year, according to a report from the PA Association of School Business Officials (PASBO) and Pennsylvania Association of School Administrators (PASA). 
The groups surveyed Pennsylvania's school districts and found that 44% have reduced elective course offerings, and even some core subjects.  35% have reduced or eliminated programs that provide struggling students with extra help, and 20% eliminated summer school programs.
"It wasn't any silver bullet, it was a combination of both personnel and programmatic reductions in order to get [districts] within their balanced budget," PASBO executive director Jay Himes tells Radio PA.  He says this will not be a one year problem, stressing school districts' rising pension obligations. 
The school districts responding to the survey reported that 8,365 positions were eliminated through furloughs and unfilled vacancies.  Statewide, the groups say, this means more than 14,000 affected jobs.  294 of Pennsylvania's 500 school districts responded t o the PASBO/PASA survey. 
Pennsylvania lost 1,300 jobs in the Education & Health Services supersector, in August, according to the Pennsylvania Nonagricultural Wage and Salary Employment report.  The statewide jobless rate now stands at 8.2%. 
President of the Pennsylvania State Education Association (PSEA) Michael Crossey says teachers predicted that students would feel the consequences of state budget cuts.  "This report confirms our predictions," Crossey said in a statement.  The PSEA is the state's largest teachers union. 
When accounting for the loss of federal stimulus money, basic education funding decreased by about $400-million, in the state's FY2012 budget.  Other education line items to take significant hits were the Accountability Block Grants ($150-million), and the elimination of state reimbursements for charter schools ($220-million).   
Governor Tom Corbett has said the reduction in K – 12 education spending is the direct result of the end to the federal stimulus program.  He says school districts should not have balanced their budgets with stimulus dollars.
https://www.pamatters.com/wp-content/uploads/2011/05/schoolbuses.jpg
300
510
PAMatters
http://www.pamatters.com/wp-content/uploads/2014/10/logo.png
PAMatters
2011-09-17 14:07:04
2011-09-16 14:24:50
Survey Shows How Schools Balanced Budgets