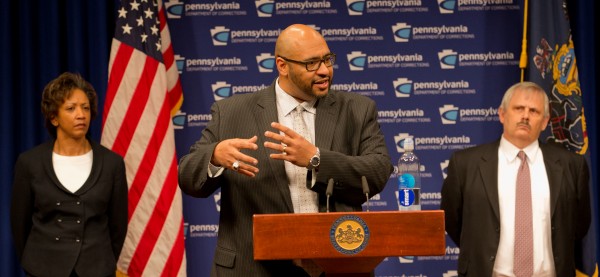 Pennsylvania wants to close two of its older prisons in the western part of the state and move many of the inmates to a newly built facility.  The plan is an effort to save money and shift capacity.
Corrections Secretary John Wetzel says closing the State Correctional Institutions at Cresson and Greensburg is a matter of replacing old capacity with new capacity.  Many of the inmates would be transferred to the newly built SCI Benner in Centre County as well as a new 300 bed housing unit at SCI Pine Grove in Indiana County.
Wetzel says the move is expected to save about 23 million in the next fiscal year.  He says the decision is the next step in the state's efforts to reform the system.
Wetzel says the question was whether to expand capacity or keep it the same.  The recent drop in prison population was part of the decision to keep capacity the same.  They hope to complete the process by June 30th, before the state of fiscal 2013-14.
More than 800 corrections officers and other employees would be affected by the closings. The corrections secretary says they will be offered transfers to other prisons. A hiring freeze in anticipation of the move has resulted in 700 vacancies in addition to jobs that will be created with the opening of Benner.
Roy Pinto, President of the Pennsylvania State Corrections Officers Association, says he's offended the state would be working on such a plan all these months without mentioning a word.   The union questions inmate population and savings figures and is reviewing its next step, which could include a suit or a grievance.  He says the plan needs to be properly and publicly vetted.
Pinto says transferring staff is not as easy as it sounds. He says you're talking about uprooting families and people who have bought homes and moving them around the state.   The association also questions the impact on the economies of the affected communities in Greensburg and Cresson.
https://www.pamatters.com/wp-content/uploads/2013/01/wetzel2-e1357764968982.jpg
277
600
PAMatters
http://www.pamatters.com/wp-content/uploads/2014/10/logo.png
PAMatters
2013-01-09 15:57:21
2013-01-09 15:57:21
State Wants to Shutter Two Prisons As It Opens A New One