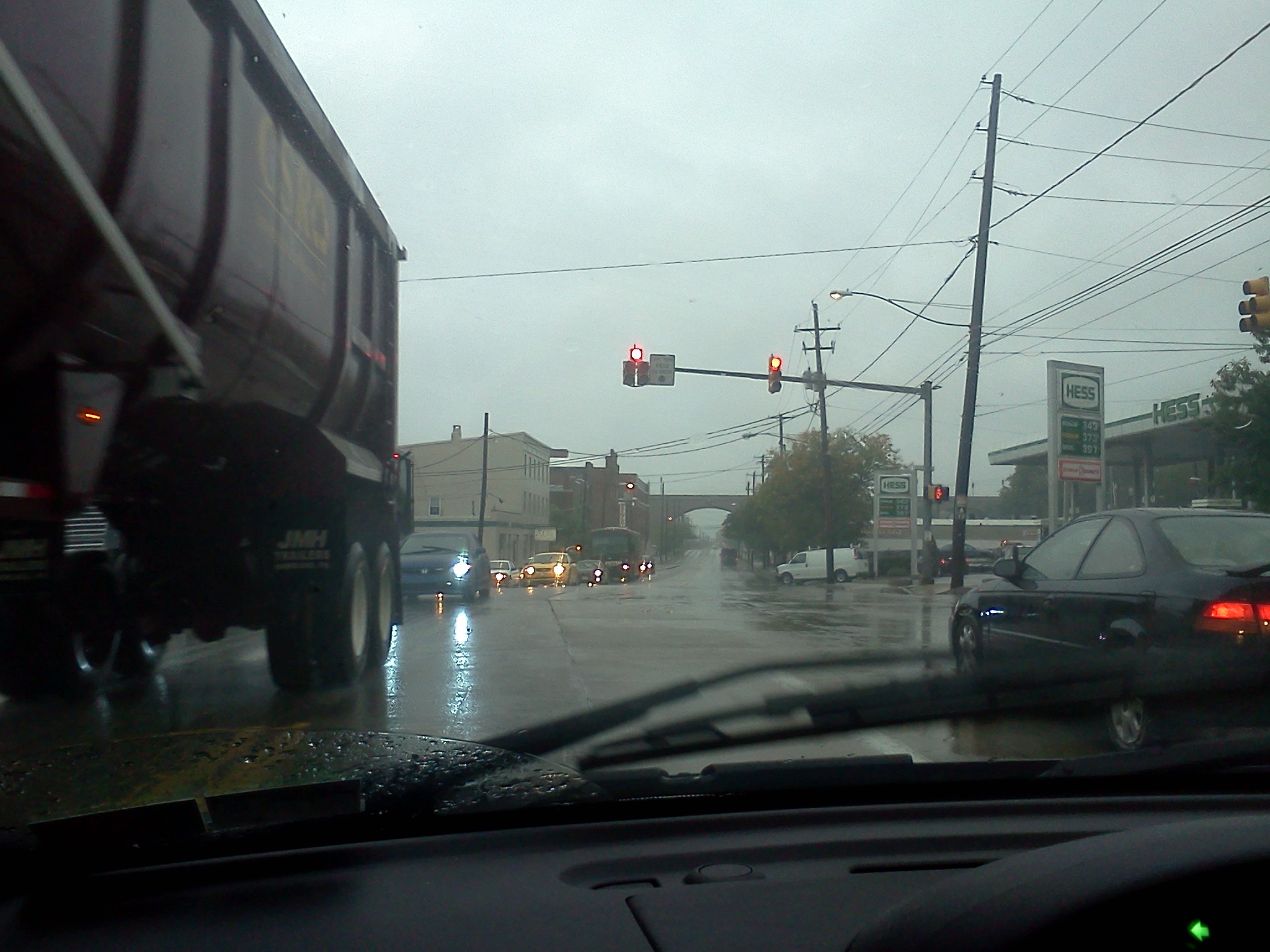 With unanimous votes late Wednesday morning the Pennsylvania Senate signaled its intention to put the brakes on Philadelphia Traffic Court.  The chamber has advanced a pair of bills.  One would gradually transition the responsibilities of the Philadelphia Traffic Court to Philadelphia Municipal Court; the other would erase the traffic court from the state constitution completely. 
"One of the key distinctions between the municipal court judges and the traffic court judges, of course, is that the municipal court judges must be licensed attorneys in the commonwealth," explains Senate Majority Leader Dominic Pileggi (R-Delaware), the prime sponsor of both measures.  "The traffic court judges need not be." 
In recent weeks the Pennsylvania Supreme Court has released a scathing report on Philly's traffic court, citing a culture of dysfunction and favoritism.  That document was soon followed by the indictment of a dozen people – including nine judges – who were caught up in an alleged traffic court "ticket fixing" scheme. 
Pileggi says Philadelphia has the only traffic court in the state, and it's not worth saving.  The city's Senate delegation supports Pileggi's bills, but Senator Anthony Williams (D-Philadelphia) believes this should be the first step of a sustained effort to clean up the judicial branch of state government. 
"If people think that Philadelphia Traffic Court is the only place that somebody may walk in… and a magistrate may give some kind of favoritism, based upon your affiliation, then there are actually green men on Mars," Williams says. "We're the first guys willing to pony up and say we're willing to fix ours."    
Up next for the bills is the state House.
https://www.pamatters.com/wp-content/uploads/2011/10/Roads1.jpg
1536
2048
PAMatters
http://www.pamatters.com/wp-content/uploads/2014/10/logo.png
PAMatters
2013-02-13 13:34:25
2013-02-13 13:34:25
Senate Votes to End Philadelphia Traffic Court