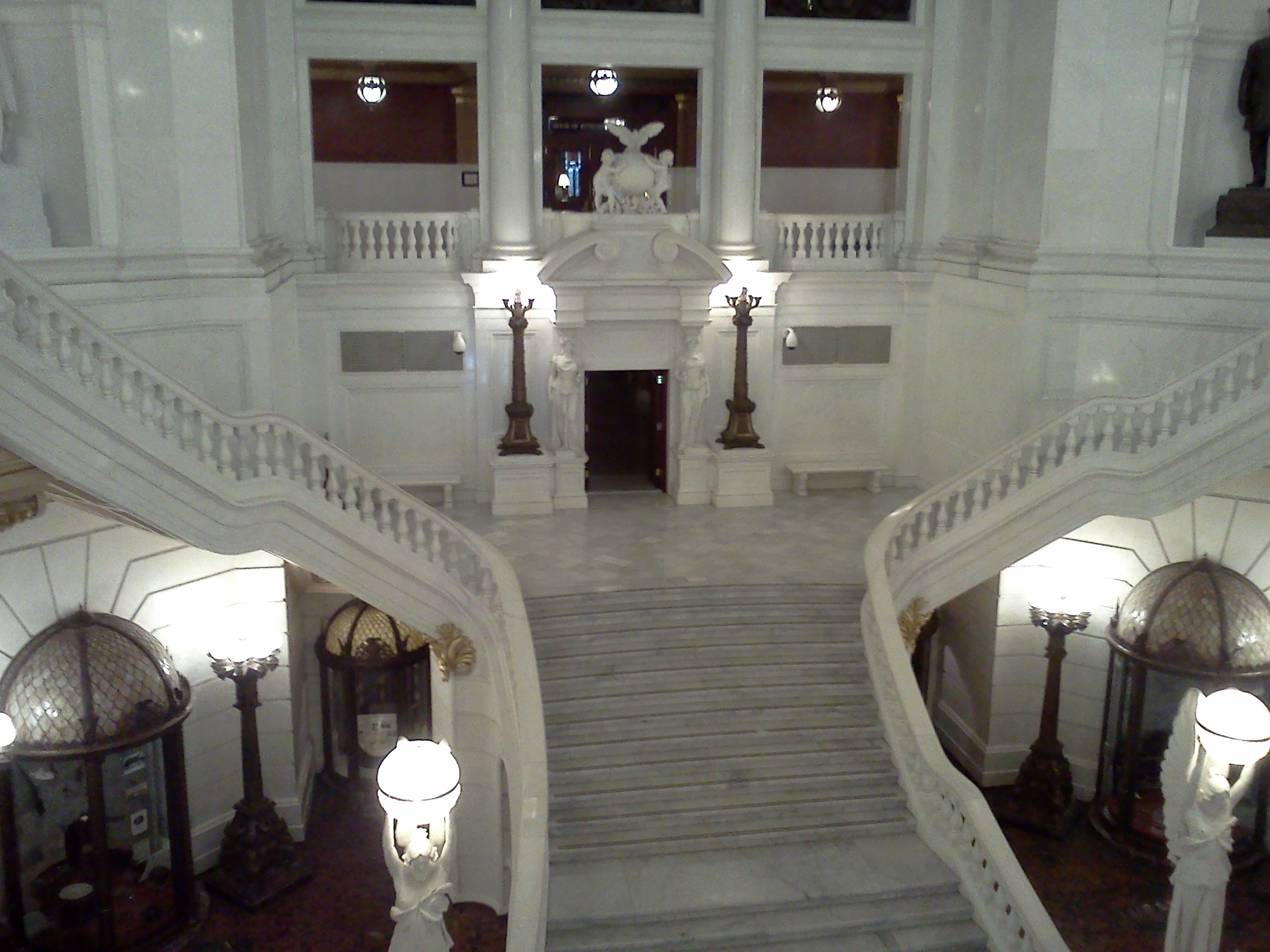 The latest prelude to legislative action on Pennsylvania's public pension crisis came in the form of the Keystone Pension Report, a 19-page document released by the Governor's Budget Office this week.  It details what led to the $41-billion dollar unfunded liability problem, the consequences of inaction and possible solutions. 
If you do the math, each Pennsylvania household is on the hook for $8,000 worth of the unfunded liability in the state's two big public pension plans. 
While laying out a broad framework for fixing this mess, the Keystone Pension Report notes several key points: tax increases should be off the table, retirees should not be affected, and the accrued benefits of current employees should not be touched. 
That last point, however, leaves the door open for the exploration of changes to current employees' future benefits, and that has the public employee unions especially concerned.  "The constitution protects that contract.  No one has the unilateral right to change that contract," says AFSCME Council 13 Executive Director David Fillman in stressing that current workers' benefits are sacrosanct. 
A spokesman for the Governor's Budget Office says the report does not recommend one particular route to solvency, it simply lays out all of the options. 
Governor Tom Corbett wants to include comprehensive pension reform in next year's budget, and Senate Republicans have already signaled their intent to prioritize the issue as well.
https://www.pamatters.com/wp-content/uploads/2011/08/CapitolRotunda3.jpg
1536
2048
PAMatters
http://www.pamatters.com/wp-content/uploads/2014/10/logo.png
PAMatters
2012-11-28 09:11:40
2012-11-28 09:11:40
Pension Issue to Heat up this Winter