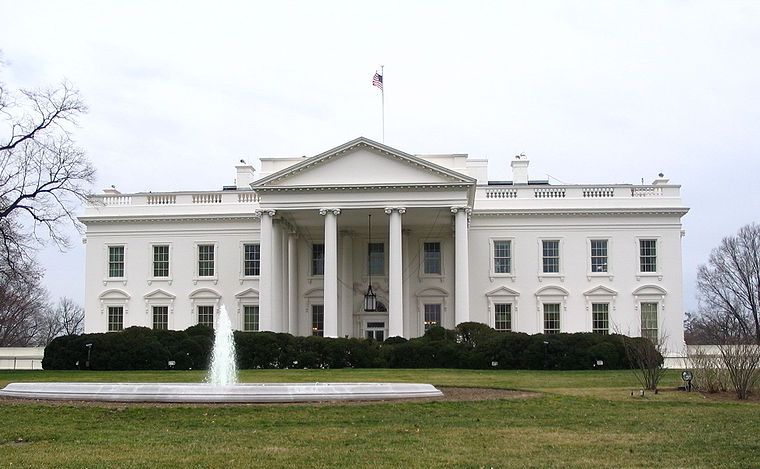 The latest Franklin and Marshall College Poll shows  President Obama, Governor Corbett and Pennsylvania's two United States Senators, Bob Casey and Pat Toomey,  are all in the 30% approval range for job performance among Pennsylvania adults.
The President's rating stands at 34%, the Governor's at 32%, Senator Casey is also at 32% and Senator Toomey is at 29%.  Poll director Dr. Terry Madonna blames the relatively low marks on the disdain voters have for the polarization and politics taking place at the state and national level, when it comes to debts, deficits, budgets and programs.
Results in the approval ratings were divided along party lines.  88% of Republicans give President Obama a fair or poor approval rating, compared to 50% of Democrats, who give Governor Corbett a 73% fair or poor rating compared to 46% of Republicans.
 Dr. Madonna says the recession has become personal.  There was a big drop in the number of people generically citing the economy as the top concern.  There was a huge uptick in the number citing unemployment and personal finances.
Only 41% of those polled believes the President deserves re-election. Fifty-two percent of Pennsylvania voters believe it's time for a change.  But among those voters, President Obama leads Republicans Mitt Romney by 6 points, Michelle Bachman by 19, Rick Perry by 11 and former Pennsylvania U.S. Senator Rick Santorum by 8 points.
Dr.  Madonna says 80% of independents give President Obama a fair or poor approval rating and independents are a key to winning the state.  He says the President's polling numbers indicate Pennsylvania will be competitive and Madonna also believes the state will be competitive and reasonably close.
The poll also looked at two hot topics in Pennsylvania; the privatization of liquor sales and taxing of natural gas extraction. There's strong support for taxing companies that extract natural gas, with 64% strongly or somewhat favoring a levy.  Fifty-six percent support selling state owned liquor stores to private companies.
Dr. Madonna says the poll shows 66% have a favorable view of the drilling industry, but respondents were split on whether the potential economic benefits outweigh the possible environmental damage.  They were very clear on additional drilling on state forestland; 54% strongly oppose it.
Dr. Madonna says 72% of those polled feel that the proceeds of a tax on natural gas extraction should be shared between the state and local communities.
The survey was conducted August 22-29 and the sampling error is +/- 4.3 percentage points.
https://www.pamatters.com/wp-content/uploads/2011/07/WhiteHouse.jpg
469
760
PAMatters
http://www.pamatters.com/wp-content/uploads/2014/10/logo.png
PAMatters
2011-09-01 13:19:49
2011-09-01 13:19:49
Pennsylvania Give Low Marks to State, National Leaders