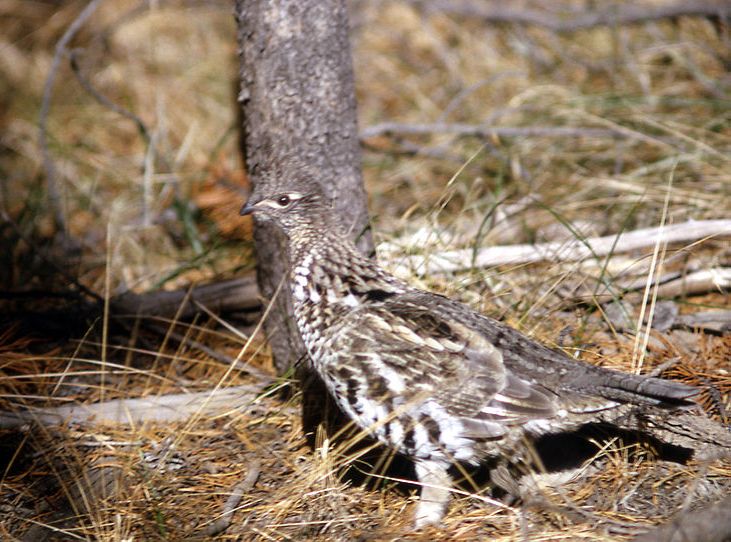 Wildlife habitat improvement projects are underway, this spring, on Pennsylvania's 1.4-million acres of State Game Lands.  "In today's age it's not hard to understand there's an enormous amount of landscape that's being turned from wildlife habitat due to developments," says Pennsylvania Game Commission spokesman Jerry Feaser.  That's why he tells us it's critical to ensure that wildlife have access to shelter, food and water.  The projects include food plots, wetland restoration and specific timber cuts to benefit wildlife.  "So that there's more of a diversity of the vegetation that benefits a wide array of wildlife."   
Pennsylvania's Wildlife Action Plan shows that 300 acres of habitat are being lost every day.  The primary culprit: urban/suburban sprawl.  "While that also creates some different, alternative habitat for a host of smaller wildlife," Feaser says, "It still creates problems because that diversity that wildlife depends on has been taken away in some cases."  Many tracts of State Game Lands were formerly stripped or mined, and the Game Commission projects are designed to ensure that the vegetation that returns will be beneficial to wildlife. 
State law requires the Game Commission to spend a minimum of $4.25 per general hunting license, and $2.00 for each antlerless deer license on habitat improvement each year.  "We as an agency have exceeded that legislated minimum by several hundred thousand dollars annually," Feaser says.  During the 2009-2010 license year, the Game Commission spent $5.9-million dollars on habitat improvement projects.  That's more than $570,000 dollars over the mandated minimum based on the number of licenses sold.  The Game Commission does not receive any state taxpayer dollars. 
In unrelated Game Commission news, they've teamed up with the Pittsburgh Pirates to offer discounted tickets to fans with a hunting or furtaker license.  The promotion applies to select home games in July, August and September.
https://www.pamatters.com/wp-content/uploads/2011/05/RuffedGrouse.jpg
542
731
PAMatters
http://www.pamatters.com/wp-content/uploads/2014/10/logo.png
PAMatters
2011-06-04 04:38:26
2011-05-31 13:45:54
Habitat Improvement Projects Underway