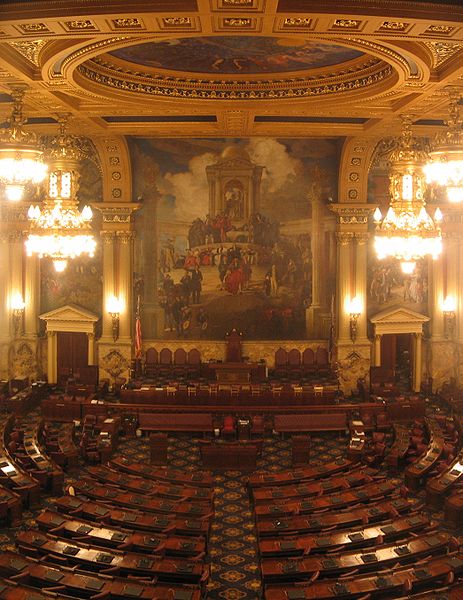 The Pennsylvania House of Representatives is poised to give its final approval to a $27.3 billion budget plan. The House voted 110-89 to advance the bill on Monday, setting up the final vote which could come as early as today. The spending plan stays true to Governor Tom Corbett's overall spend figure, while supporters say it proritzes education funding over welfare spending. That means that while some of the Governor's proposed education cuts are still included, some of that funding has been restored in the House version.
    House Speaker Sam Smith (R-Jefferson) left the door open for more spending on Monday, but only if the Governor's office changes its revenue projections for the new fiscal year which begins on July 1st. Meanwhile, Smith agrees with the governor's stance on this year's surplus, currently a half-billion dollars. That money is destined for reserve accounts or for debt payments.
    Speaking to the PA Press Club on Monday, Speaker Smith also laid the blame for this year's budget deficit squarely on the shoulders of former Governor Ed Rendell. Smith says Rendell's legacy is the $4 billion budget gap that lawmakers are now trying to fill.
https://www.pamatters.com/wp-content/uploads/2011/05/Pennsylvania_State_Capitol_House_Chamber.jpg
600
463
Brad Christman
http://www.pamatters.com/wp-content/uploads/2014/10/logo.png
Brad Christman
2011-05-24 07:01:24
2011-05-24 07:01:40
Final House Budget Vote Possible Today