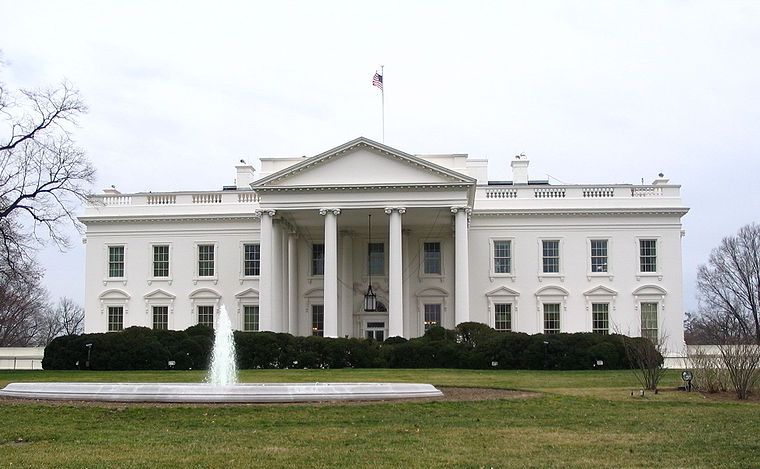 In many respects, President Barack Obama is polling about the same in the Keystone State as George W. Bush did in his reelection year.  For instance, this week's Franklin & Marshall College Poll finds that 29% of PA voters approve of the way President Obama is handling the economy.  Eight years ago, poll found that 30% of PA voters approved of the way President Bush was handling the economy. 
President Obama has a 45% personal favorable rating in this week's F&M Pennsylvania Poll.  In 2004, the poll pegged Bush's personal favorable rating at 46%.  "It's not as though President Bush, at this point eight years ago, was the odds on favorite to win our state," says Franklin & Marshall College Poll Director Terry Madonna. 
It seems Pennsylvania will once again be a key battleground state.  "His indicators right now would tell us that it would be very close," Madonna says of President Obama's chances in Pennsylvania. 
One key difference when comparing the two presidents is that Bush and Kerry were essentially tied in Pennsylvania at this point in 2004.  But, according to Madonna's latest poll, Obama would easily stamp out Republican rivals Mitt Romney or Rick Santorum.  "The nomination struggle is still underway in the Republican primary.  They're slinging around a lot of mud… and that at the moment seems to be working in the president's favor." 
President Bush won reelection in 2004, but barely lost Pennsylvania to John Kerry by 2.5%.  The last time Pennsylvania swung Republican was with George H.W. Bush in 1988.
https://www.pamatters.com/wp-content/uploads/2011/07/WhiteHouse.jpg
469
760
PAMatters
http://www.pamatters.com/wp-content/uploads/2014/10/logo.png
PAMatters
2012-01-26 12:44:34
2012-01-26 12:44:34
Comparing Presidents in Reelection Years