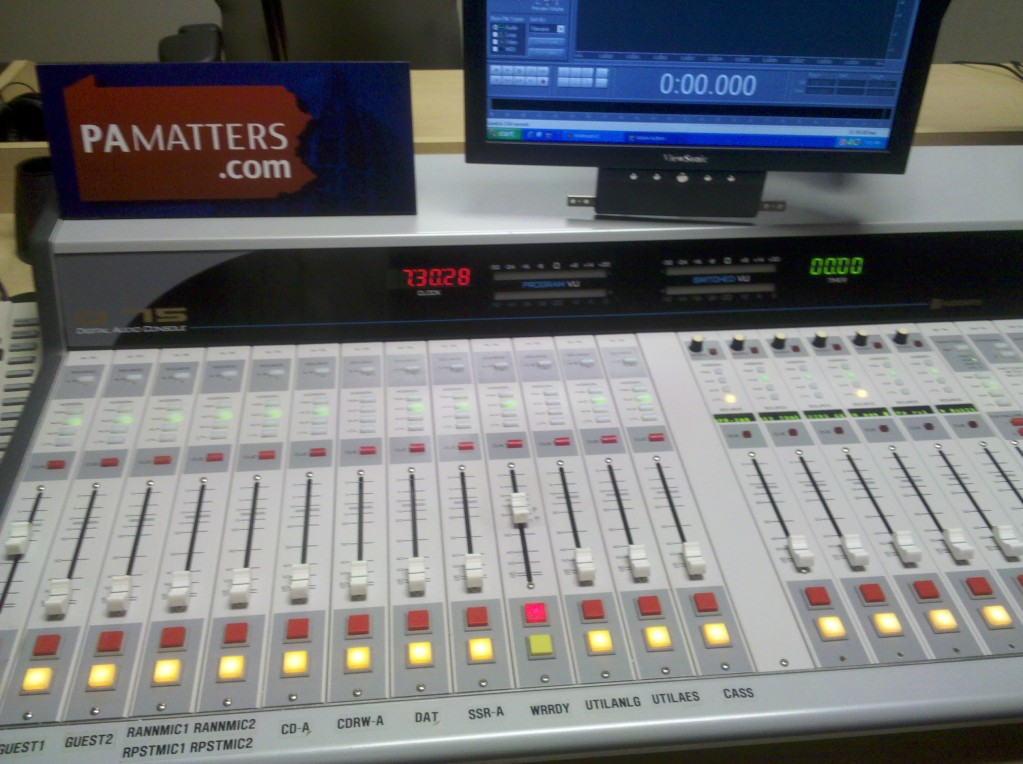 I'm usually not one for empty platitudes associated with round numbers, but this one has meaning. PAMatters.com has reached the 1,000-post milestone – that's one thousand news stories, blog entries, video clips and audio offerings since our inception last year.
We are proud to have "Ask the Governor" as our cornerstone program and I'm pleased to announce it will return for more monthly installments in 2013. This is one of the few venues in which Governor Tom Corbett is available for direct interaction. Communicating your question or comment to the governor is as simple as clicking on the link for "Ask the Gov" at the top of this page and filling out the online form. That's all. Then check back after the next scheduled taping to hear the governor take on the issues that matter to Pennsylvanians (you can see the date for the next taping in that Ask the Gov section). Our emails to date have addressed everything from the death penalty to pot holes, although pot holes never made it into the show. Taxes are, of course, a popular subject, especially those pesky property taxes and we expect and hope for more of your great questions in 2013 and beyond. Please tell your family, friends and neighbors to become regular contributors to the show by submitting their questions.
As PAMatters now begins to build to 2,000 posts, we will remain your one-stop-shop for coverage of issues that matter to YOU. Visit us regularly for Ask the Governor, Radio PA Roundtable, reporter blogs and the headlines that impact your life.
Thank you for your support so far and look for more great things to come from PAMatters.com and Radio PA in 2013 and beyond…
https://www.pamatters.com/wp-content/uploads/2012/11/studio2.jpg
764
1023
Brad Christman
http://www.pamatters.com/wp-content/uploads/2014/10/logo.png
Brad Christman
2012-11-14 10:35:37
2012-11-14 10:35:37
Christman Blog: PAMatters - 1,000 Posts and Counting