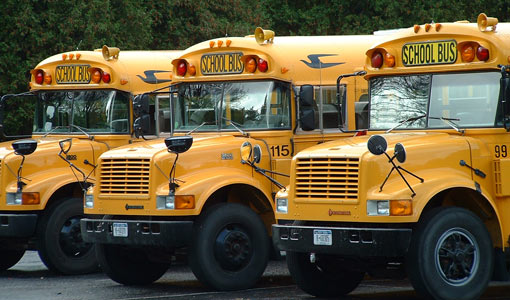 One package of bills has been introduced to ban teacher strikes in Pennsylvania.  But   there's another plan that would not go that far.  The "Back to Educating Our Kids" act would require negotiations between teachers and school districts to start earlier, dividing the process into negotiation, fact finding, mediation and arbitration. 
 If talks move to arbitration under the proposal, a decision would come well before the start of a school year and both sides would have ten days to accept the decision or reach an agreement. If there's no final deal, Representative Steve Santarsiero (D-Bucks) says there would be penalties. Teachers could lose the right to strike and school districts could have state funding put in escrow until a deal is reached.
The measure, HB 1660, would also prohibit strikes and lockouts from the beginning of the negotiation process through the 10 day post-arbitration decision period.
Santarsiero, a former teacher, says  the act is designed to provide incentives for both sides to settle teacher contract disputes.  He says the problem with simply outlawing teacher strikes, is that it does not resolve what can be a festering contract dispute.
Representative Bernie O'Neill (R-Bucks) was a special education teacher in a district where he was once locked out in a contract dispute.  He supports the bill, saying he thinks it's fair and puts responsibility on both sides of the aisle.
Representative Thomas Murt (R-Montgomery) is a former teacher and a former school board member.  Having seen the situation from both sides, he told Representative Santarsiero the bill is a step in the right direction. Murt said prolonged collective bargaining negotiations and strikes can cripple a child's educational progress.  He says the act would address the situation by requiring teachers and school districts to begin negotiating sooner.
https://www.pamatters.com/wp-content/uploads/2011/05/schoolbuses.jpg
300
510
PAMatters
http://www.pamatters.com/wp-content/uploads/2014/10/logo.png
PAMatters
2011-06-09 14:56:04
2011-06-09 14:56:04
Bill Aimed at Preventing Teacher Strikes Would Not Include an Outright Ban