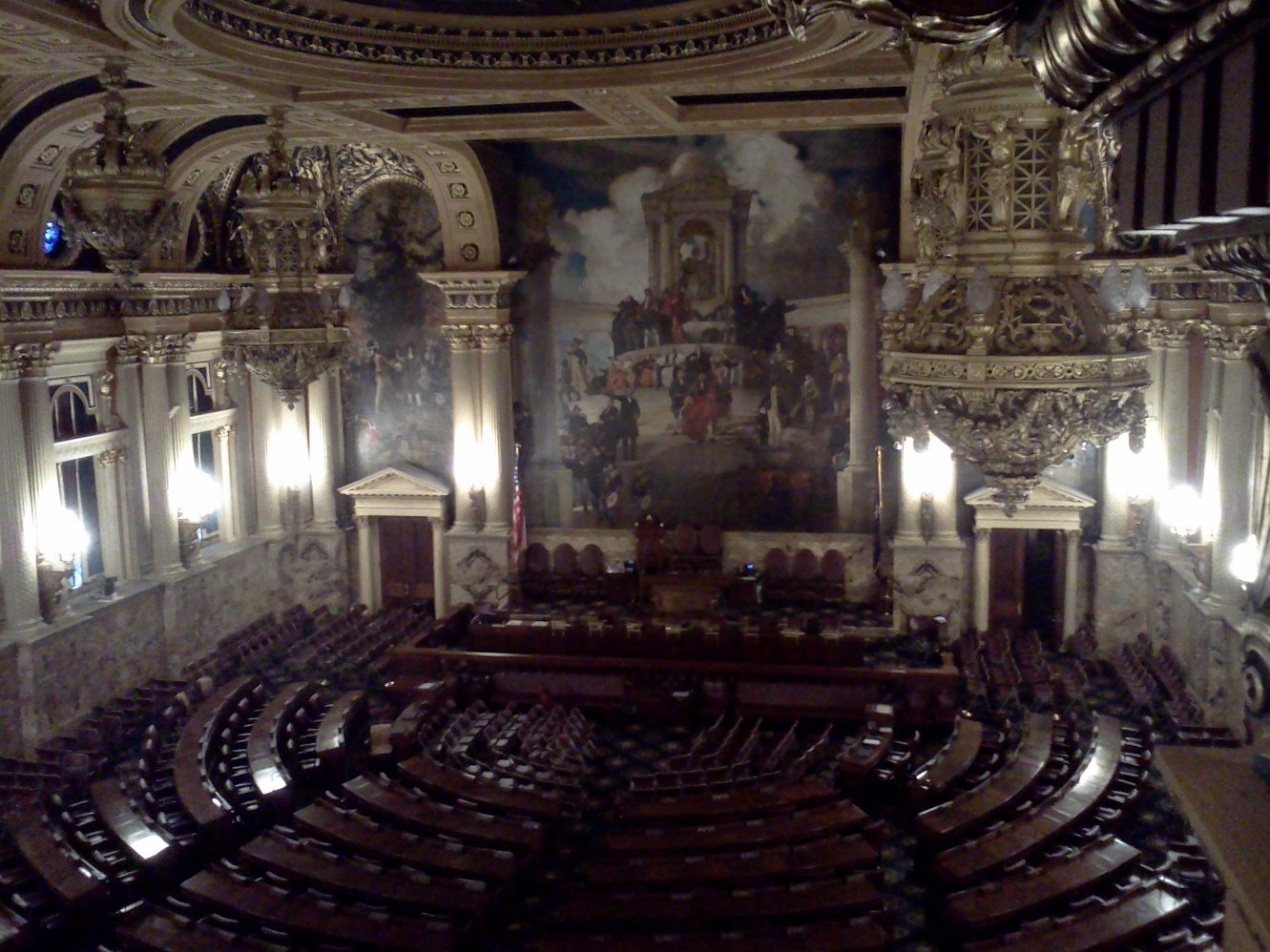 The cyber school funding formula is at the center of the latest charter school debate in Harrisburg.  House Republicans unveiled a package of bills on Friday, which would allow school districts to make four additional deductions when calculating payments to cyber charter schools. 
"Our children are being treated as second-class citizens in the education world, and it's not fair," says PA Families for Public Cyber Schools Executive Director Jenny Bradmon.  On average, she says charter schools are already receiving just 70% of what it costs a school district to educate a child. 
But state Rep. Mike Reese (R-Westmoreland/Fayette) says it's not about picking winners and losers.  "This is about making sure that there's equitable funding for both brick-and-mortar public schools and our cyber schools in Pennsylvania," he tells Radio PA.
"I believe cyber schools play a very important role in our education system, no doubt about that, but I think we have a responsibility to the taxpayers of Pennsylvania to make sure that their tax dollars are being spent wisely." 
Among other things, Reese's legislation would allow school districts to deduct 50% of the cost of extra-curricular activities and 100% of the cost of things like student health, food and library services. These are costs borne by a district's taxpayers, but services that are not necessarily offered by the cyber schools.    
There are parts of the House GOP package that charter school advocates do support.  For instance, one provision would call for the state to fund charters directly in order to ensure timely payments.  Another would allow for longer charter terms, which would allow the schools to obtain better financing for their own capital projects. 
But Pennsylvania Coalition of Public Charter Schools Executive Director Bob Fayfich says the so-called cyber funding reforms are arbitrary.  "They're based not on what the cost is for a high-quality cyber education… but rather an arbitrary percentage of costs associated with the expenses of the district." 
House Republicans call their bills a "starting point" for discussions with all interested parties. 
The Pennsylvania School Boards Association (PSBA) and Pennsylvania State Education Association (PSEA) have each released statements referring to the Republican package as a positive step toward meaningful charter school reform. 
More than 105,000 Pennsylvania students are currently enrolled in 157-charter schools and 16-cyber charter schools.  The statewide average for non-special education charter school payments is just over $9,400 per student.
https://www.pamatters.com/wp-content/uploads/2012/12/PAHouse.jpg
998
1331
PAMatters
http://www.pamatters.com/wp-content/uploads/2014/10/logo.png
PAMatters
2013-01-28 13:58:22
2013-01-28 16:14:30
House Majority Proposes Charter, Cyber Charter Funding Changes