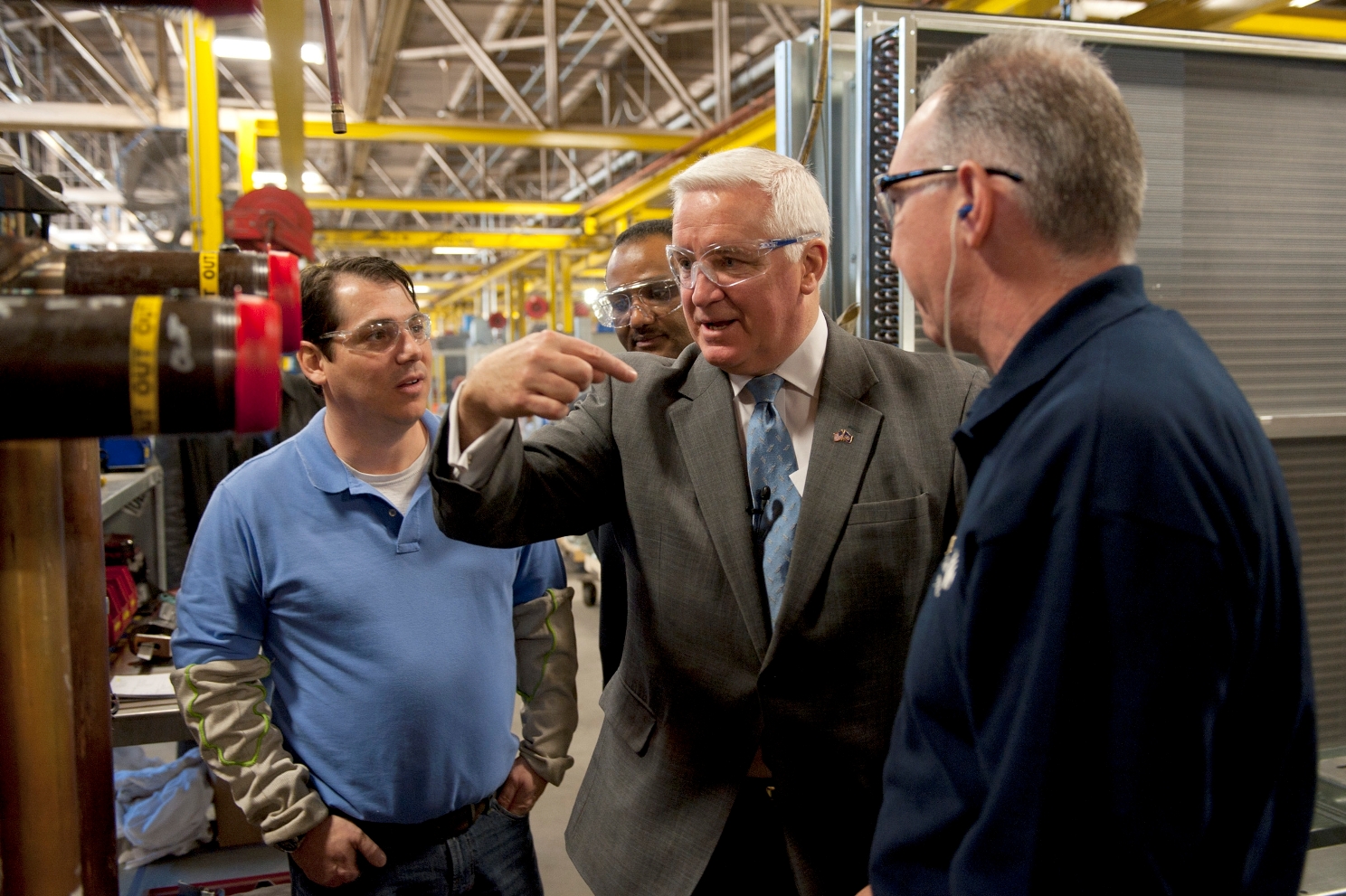 Statistics ultimately led to Governor Tom Corbett's now-infamous drug test comments.  The launching point for the entire conversation on this month's edition of "Ask the Governor" was a statistic ranking Pennsylvania 49th among states when it comes to job growth.
Democrats and other Corbett critics are harping on the figure, but the governor says there's more to the story.  "There's an old saying that Mark Twain said.  There's three types of lies: lies, damn lies and statistics," Corbett quipped early on in the "Ask the Governor" conversation. "It's a matter of when you look at the number, at what point in time you look at the number." 
But what about that job growth ranking as it stands today?  Corbett's Labor & Industry Secretary Julia Hearthway tells Radio PA that it's being taken out of context:HEARTHWAY
Democratic gubernatorial candidate John Hanger says it's a spin game the Corbett administration can't win.  "I don't think if you talk with most Pennsylvanians that they have found… that their job prospects have improved over the past year." 
The longer Governor Corbett has been in office, Hanger says, the worse the jobs crisis gets.  "His best year was his first year, his worst year has been the last 12-months," he says.  "We've literally, essentially, had no job growth with this governor in the last 12-months.  Zero."    
The March jobs report from the Department of Labor & Industry includes two data sets.  The numbers used to calculate the 7.9% unemployment rate in March indicate a 0.5% year-to-year increase in employment.  The seasonally adjusted non-farm job numbers indicate regression to the tune of -0.1% from March 2012 – March 2013.
https://www.pamatters.com/wp-content/uploads/2012/08/Corbett16.jpg
991
1488
PAMatters
http://www.pamatters.com/wp-content/uploads/2014/10/logo.png
PAMatters
2013-05-01 13:38:27
2013-05-01 13:46:01
Behind the Numbers of the Jobs Debate