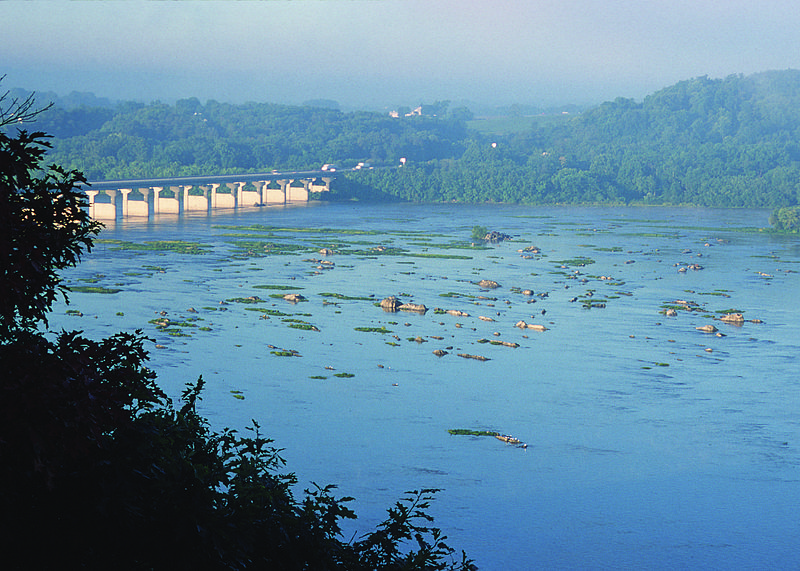 The entire Susquehanna River basin will be the subject of extensive testing and sampling for the remainder of 2013.  The Department of Environmental Protection's new 2013 Susquehanna River Sampling Plan calls for tests to be run on water quality, sediments, pesticides and fish.  It's all in hopes of finally putting to rest the mystery surrounding diseased and dying smallmouth bass. 
The public can track the DEP's ongoing analysis online.   
Pennsylvania Fish & Boat Commission executive director John Arway tells Radio PA the DEP's plan recognizes the Susquehanna is sick and in need of study, but doesn't do anything to start cleaning up the river. 
"We need to begin treating the river, we need to put a plan together to fix the river while we continue to do the kind of studies the DEP is proposing," Arway says. 
Distressed smallmouth bass first started turning up in the Susquehanna in 2005, and while no exact cause has been pinpointed Arway says there are solid theories that can be acted upon now. 
For instance, Arway says, they've noticed high levels of nutrient runoff from farms and lawns.  "A lot of our soils were oversaturated with those nutrients and they're getting into the river causing aquatic plants – the algae – to grow, which takes the oxygen out of the water and causes stress to the young bass that live in the river."
"If you go to our boat launches… you'll see maybe only one or two boat trailers when they used to be packed with boat trailers before," Arway says, noting that some anglers refuse to fish the river anymore.  The Susquehanna River used to be a haven for smallmouth bass fishermen. 
The Chesapeake Bay Foundation had a similar reaction to the DEP's 2013 Susquehanna River Sampling Plan. 
(photo courtesy of USDA Natural Resources Conservation Service)
https://www.pamatters.com/wp-content/uploads/2013/03/SusquehannaRiver.jpg
571
800
PAMatters
http://www.pamatters.com/wp-content/uploads/2014/10/logo.png
PAMatters
2013-03-27 13:33:30
2013-03-27 13:33:30
Advocates Want Treatment, Not Just Testing of Susquehanna