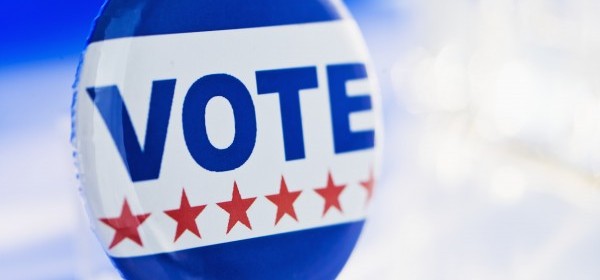 Now, don't feel bad if you weren't aware that Pennsylvanians go to the polls in the 2011 Primary Election tomorrow, May 17th. The fact is that these off-year elections generally draw less than 1 in 5 voters to the polls, despite a myriad of local races that may actually have more impact on our daily lives than the statewide and national elections that draw us out in droves.
On Tuesday, you'll be picking party candidates for two statewide judicial seats, one on the Commonwealth Court and one on the Superior Court. For Commonwealth Court, each party has two candidates on the ballot. Republicans will choose between Philadelphia Common Pleas Judge Paul Panepinto and Anne Covey, an employment and labor law attorney. Democrats will choose from attorneys Kathryn Boockvar and Barbara Behrend Ernsberger. Ernsberger was the Democratic nominee for Commonwealth Court in 2009, but lost out to Republican Patricia McCullough.
For Superior Court, the GOP candidates are former PA Deputy Attorney General Vic Stabile and Philadelphia Common Pleas Judge Paula Patrick, while Democrat Allegheny County Court of Common Pleas Judge David Wecht is running unopposed for his party's nomination.
The winners on Tuesday face off for the judicial seats this November.
Also of note on Tuesday, incumbent Philadelphia Mayor Michael Nutter is facing a Democratic primary challenge from the older brother of former Mayor John Street. T. Milton Street is 71 years old and was just released from federal prison last year after serving more than two years for tax evasion. Street is also a former state lawmaker, serving in the PA House in the late 70s and the Senate in the early 80s. Nutter is seeking a 2nd term as Philadelphia's 98th mayor.
Republicans in Philadelphia may be pinning their slim mayoral hopes on a Democrat-turned-Republican who still has strong ties with her former party. Karen Brown has the backing of the city GOP and faces real estate agent John Featherman for the Republican nomination.
Again, look for a variety of local races on your ballot tomorrow. Mayors, town councils, school boards, county commissioners…these are all positions that have a profound impact on your daily life. Don't ignore these important races, and rest assured, you're very unlikely to have to wait in line to vote in this election!
https://www.pamatters.com/wp-content/uploads/2011/05/Vote_Generic-e1305734905757.jpg
280
600
PAMatters
http://www.pamatters.com/wp-content/uploads/2014/10/logo.png
PAMatters
2011-05-16 14:00:23
2011-05-19 08:26:27
SURPRISE! Tomorrow is an election day.