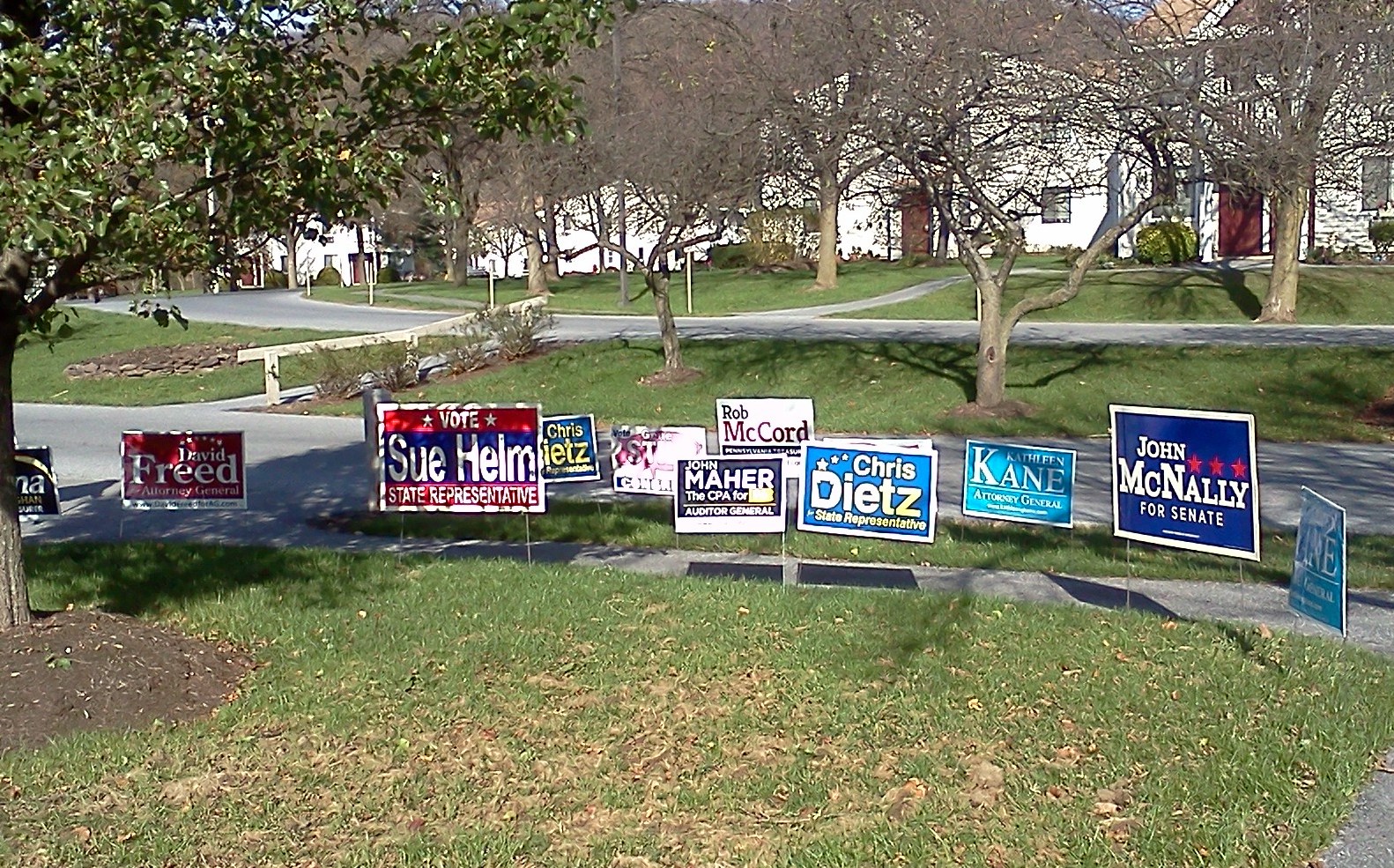 The big races, like President and US Senate, may be getting most of the attention today, but state lawmakers are also jockeying for position all across the state.  All 203 state House seats are on the ballot, as well as half of the 50 seats in the state Senate. 
Franklin & Marshall College political science professor Terry Madonna doesn't expect any sweeping changes in the makeup of the Republican-controlled legislature tonight.  "There won't be the huge coattails that would help Democrats win back control of the legislature," Madonna says.  "It looks like in the House they may pick up a couple of seats, but I think it's largely going to be the same composition in the House." 
Ditto for the Senate, where Madonna could see the Democrats pick up a few seats, but not enough to win back control.  The GOP held a 30 – 20 edge in the Senate for most of the legislative session, but a retirement in western Pennsylvania makes the current tally 29 – 20, with one vacancy.    
Another factor to consider is that of the 203 state House seats, nearly 100 incumbents are unopposed on today's ballot.  Nine incumbent state Senators are unopposed as well.
https://www.pamatters.com/wp-content/uploads/2012/11/CampaignSigns3.jpg
985
1582
PAMatters
http://www.pamatters.com/wp-content/uploads/2014/10/logo.png
PAMatters
2012-11-06 14:02:04
2012-11-06 14:02:04
State House, Senate Seats up for Grabs Too