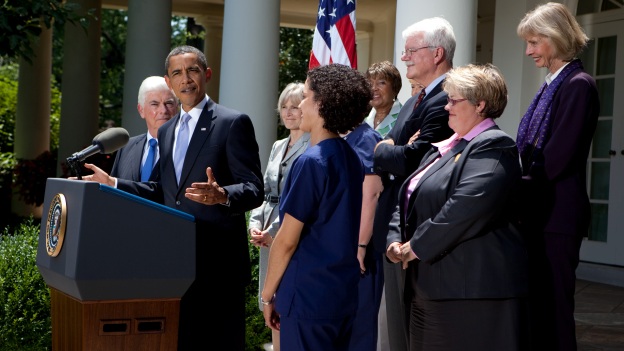 A nationwide study of   health exchanges being set up under the federal health care reform law says Pennsylvania should act to create a new insurance marketplace.   
The Pennsylvania Insurance Department is still deciding  if the state will design its own health exchange, or leave it up to one managed by the  federal government.  The Pennsylvania Public Interest Research Group has issued a report saying the state should get going on its own exchange.
Alana Miller, program associate for PennPIRG, says having our own exchange gives us the ability to analyze what we want and what makes sense for Pennsylvania.  She says the exchanges offer states a chance to address the problems of cost and quality.  She adds they help consumers get a fair shake when they're buying insurance.
Miller says not all exchanges are created equal. She says a strong exchange should be protected from insurance industry influence and negotiate with insurers for better rates.  She says that would help consumers in the long run with better quality care and lower costs. 
Miller says an exchange would give easy to use tools and comparisons for consumers when they're choosing between plans.  She believes a state developed exchange gives Pennsylvania the ability to analyze what we want in our own plan and what makes sense for Pennsylvanians.
Miller says health exchanges are competitive marketplaces that can empower individuals and small businesses with better and more affordable options for coverage.  She says many other states are already developing their own exchanges, which need to be operating by 2014.
https://www.pamatters.com/wp-content/uploads/2011/10/Barack_Obama_speaks_about_health_care_reform_2009-07-15.jpg
351
624
PAMatters
http://www.pamatters.com/wp-content/uploads/2014/10/logo.png
PAMatters
2011-10-19 11:31:58
2011-10-19 11:53:54
PennPIRG Report Encourages Pennsylvania to Create Its Own Health Exchange