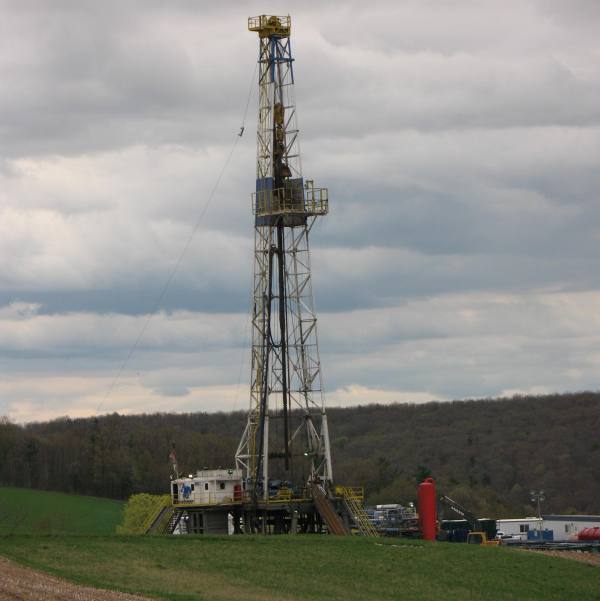 A new report questions the number of jobs created by the Marcellus Shale boom between 2007 and 2010. The "not so mighty Marcellus" might describe the results of their analysis according to Dr. Stephen Hertzenberg, Executive Director of the Keystone Research Center.  He says their review shows less than 10,000 jobs created rather than the 48,000 reported in recent statements and commentaries.
Dr. Hertzenberg says job creation differs from new hires, because you also have to look at quits, firings and retirements.  He says you have to look at both sides of the employment ledger.
Dr. Hertzenberg says the Center is trying to get the record straight because when people have a distorted picture of how many jobs are being created by Marcellus, that's "a lousy foundation for good policy." He adds Pennsylvania should develop a Marcellus shale economic development policy that includes training and placement of Pennsylvania workers in Marcellus jobs and invests in industries that supply the natural gas drilling industry.
Kathryn Klaber, Executive Director of the Marcellus Shale Coalition, questions the timing of the report, saying it doesn't add to the debate.
Klaber says it's a good thing to be creating these jobs and it makes no sense to be quibbling over the numbers, when there's widespread agreement that the  numbers are large.
Klaber says there are a lot of different ways to look at these jobs. There are jobs in the core industry; directly in drilling and mid-stream development.  There are thousands more jobs, according to Klaber, in industries that support those jobs through the supply chain.
Klaber says Pennsylvania Department of Labor and Industry statistics show unemployment in the counties with Marcellus Shale development remains below the state average. She says the most important thing "we can do is keep our eye on the ball related to the natural gas industry and what it could mean for the state's economy." She says there are incredibly good jobs being created, making it an integral part of a rather sluggish economy.
https://www.pamatters.com/wp-content/uploads/2011/05/marcellusshale_29web.jpg
601
600
PAMatters
http://www.pamatters.com/wp-content/uploads/2014/10/logo.png
PAMatters
2011-06-22 21:12:18
2011-06-22 21:12:18
Marcellus Shale Job Creation Numbers Questioned