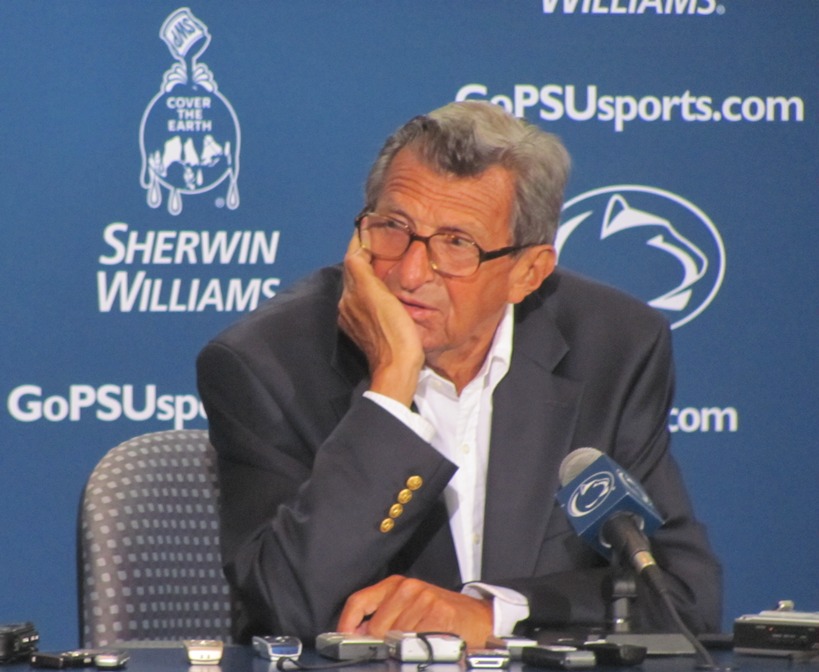 Last month, ESPN the Magazine published a scathing article critical of Governor Tom Corbett's role in the firing of the late Joe Paterno last November. The iconic Penn State Head Coach was dismissed by the Penn State Board of Trustees, of which Governor Corbett is an ex-officio member, in the immediate aftermath of the Jerry Sandusky sex scandal.
Appearing on Radio PA's "Ask the Governor" program Thursday, Governor Corbett made his most extensive comments on the article to date, calling it "sloppy journalism" and disputing several points, including a claim by ESPN that he refused numerous requests to respond to the article. Corbett says the magazine contacted his office on the eve of his European trade mission, but that he would have been happy to speak with them upon his return.
The ESPN article portrays Corbett the driving force behind the firing of Joe Paterno, a claim he flatly denies. Corbett told Radio PA that he played a minor role in the conference call the evening the decision was made to fire Paterno, primarily reminding the trustees to "remember the children."
Newly-elected Penn State Board of Trustees member Anthony Lubrano has been critical of the governor based on the information in the ESPN article. He told WITF radio this week that he did believe the governor played a significant role in the dismissal of Paterno. Lubrano was elected to the 32-member board on a platform largely based on alumni outrage over the handling of Joe Paterno in the days after the Sandusky scandal rocked the university.
Governor Corbett says he plans to meet with Lubrano and other board members to further discuss the issue and he believes Lubrano's opinion will change based on those talks.
https://www.pamatters.com/wp-content/uploads/2012/05/joepa1.jpg
672
819
Brad Christman
http://www.pamatters.com/wp-content/uploads/2014/10/logo.png
Brad Christman
2012-05-10 11:34:49
2012-05-11 04:49:51
Governor Tom Corbett: "I was not the driving force behind the firing of Joe Paterno"