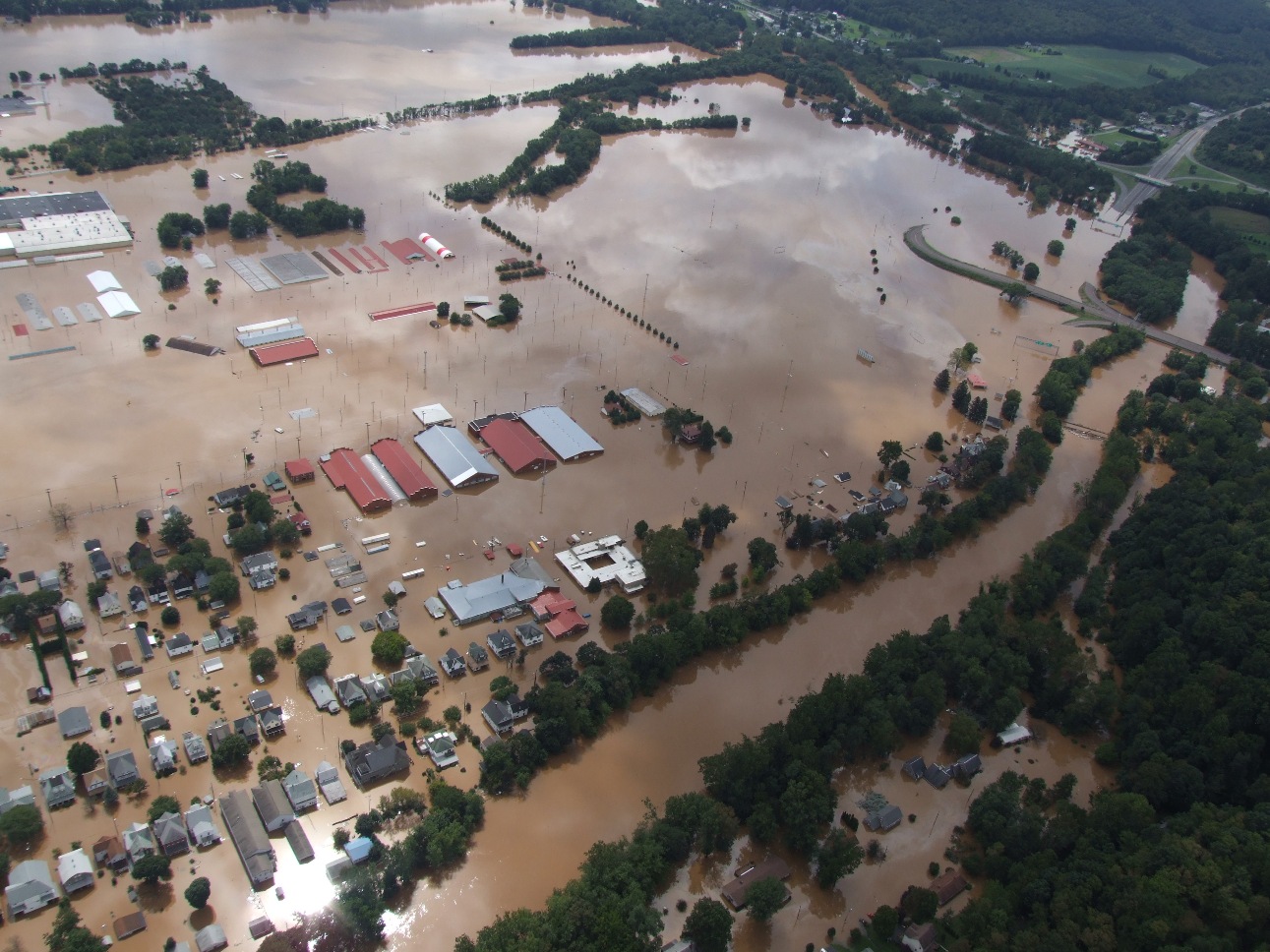 The unofficial death toll stands at 12, according to Governor Tom Corbett's latest briefing.  "I believe though that a combination of planning, quick response by emergency responders throughout the affected region and the bravery of those emergency crews have prevented that number from going higher," Corbett says.  State officials estimate that more than 2,000 homes have been damaged.  
The governor says the recovery phase of the flooding disaster will be long and difficult.  "It's going to be the coordination of the local, county, state and federal [governments].  Many people are going to be asking for help." 
Some northeastern Pennsylvania residents haven't even been able to get back into their homes to view the damage.  "At the height there were 21-shelters open, there are still 16-shelters open," explains Red Cross public affairs manager Janice Osborne.  "Our primary role right now is to provide shelter for people, to provide food, and for the immediate emergency needs such as emotional counseling, toiletry items." 
The Red Cross is preparing and distributing 20,000 hot meals a day.  Cleanup supplies are arriving by the truckload, but they still need your monetary help.  Blood donations are also valuable, as Osborne says many of the blood donation collection sites had to close down due to the flooding.
The Department of Environmental Protection (DEP) is warning affected residents not to rush back into their homes, as they must be dried and thoroughly cleaned first.  Everything the flood water touched should be disinfected, but many items – like mattresses and carpets – are better off in the dumpster.
https://www.pamatters.com/wp-content/uploads/2011/09/9135_Bloomsburg_05.jpg
968
1291
PAMatters
http://www.pamatters.com/wp-content/uploads/2014/10/logo.png
PAMatters
2011-09-12 12:23:13
2011-09-12 12:23:13
Flood Recovery Efforts Begin